Leadership Updates
New Methodist Ad Campaign Debuts April 17
Published: April 13, 2017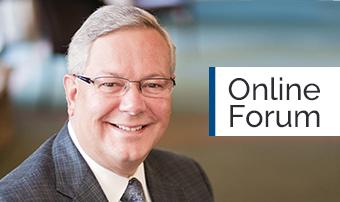 "Methodist Is Making History" with Millennials.
Learn Why.
Methodist Health System does not stay successful by standing still — not in medicine and not in marketing.
Consumers have choices, and we want them to continue to choose Methodist. We cannot stand by, quietly assuming that all health consumers know us and our culture of caring, medical excellence and innovation.
Our 2016 advertising campaign did a stellar job of conveying who we are and where we are headed while celebrating Methodist's 125th anniversary. Consumer research shows that Methodist has long been considered our health care market's clear leader in tradition, and now we have successfully moved the needle on consumer preference.   
Methodist Leads in Consumer Preference
I am proud to report that the 2017 PRC Consumer Awareness Study confirms Methodist ranks first in our market for consumer preference, leading in both top-of-mind hospital recall and hospital preference. 
To lead, we must always look to the future. As you will see, our new ad campaign expertly shifts away from Methodist's traditions and history to focus on personal and family history — with a targeted twist.
When our 2017 campaign, "Methodist Is Making History," debuts to the public on Monday, April 17, viewers will see a fresh approach. They will see Methodist's story told from a millennial's point of view.
Why? Because millennials are our present and our future.
Millennials: The Largest Generation in Today's Workforce 
Millennials represent 30 percent of the U.S. workforce, making them the single largest generation in today's workforce. By 2020, millennials will represent half of the U.S. workforce and 40 percent of all eligible voters.*
Research shows that millennials tend to bring different expectations and preferences to their interactions and decision-making. So we are refocusing our story to better reach the millennials among us. In explaining Methodist to millennials, we are tailoring our story to a huge audience of emerging — and currently passive — future patients.
We are doing this not only with the content and placement of the 2017 ad campaign, but with MHS Marketing's continuing enhancements to other tools and communications, including our responsive and mobile-friendly websites, physician videos, public relations, social media presence and targeted media messaging. Because this campaign is geared to millennials, for the first time our commercials will appear on Spotify and Hulu.
In marketing as in medicine, we are moving forward for continued success in the next 125 years.  
Thanks for Showing & Living The Meaning of Care
Kudos go to MHS Corporate VP/Chief Marketing Officer Stephen Zubrod and his team, including:
MHS Senior Marketing Account Managers Jenni Stoll, Amy Anderson and Tanya Patry

MHS Manager of Interactive Strategy and Production Sue Klein and Digital Marketing Specialist Brad Watkins

Anderson Partners and Corporate 3 Design, the advertising agencies behind Methodist's advertising campaigns, and the Torchwerks video content creation team
Special thanks go to the physicians, nurses and other team members who participated in the making of our ads, and I thank every member of our Methodist family for all you do to make Methodist The Meaning of Care for every generation we serve.
See Our Campaign Commercials and Microsite
I invite you to preview the new 30-second television commercials below. Watch for additional electronic and print ads, as well as billboards, that are part of this fully integrated campaign.
I also invite you to visit the microsite associated with the campaign: bestcare.org/tmoc2017.
Cancer Care
Cardiac Care
Birth Services
Primary Care
Methodist Health System – on NET, Nebraska's PBS Station
*Sources for millennial statistics: Pew Research Center, U.S. Bureau of Labor Statistics, Center for American Progress.
---
We welcome your feedback. To comment on this Online Forum, send an e-mail to @email or use Employee Connection's "Submit a News Idea" online form.
Your Forum Feedback messages are forwarded to the appropriate administrator with your name for a direct response, unless you ask to remain anonymous. A sampling of Forum Feedback questions or comments of broad impact to employees may appear in future Online Forums.