Leadership Updates
VIDEO DEBUT: Our Success Through Strategic Planning
Published: Feb. 21, 2017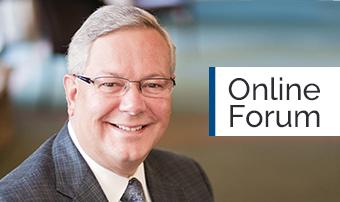 Watch a video featuring straight talk, including insights from our employees.
What is the key to Methodist's success?
YOU are.
You form our culture of caring, the very foundation of Methodist Health System.
It has never been more important to understand and embrace the essential part you play. Together, we move forward, building on Methodist's proud history, always preparing for the challenges ahead and strategically planning for success.
We should all understand the basic story of this vital planning process. Today we are telling this story with a new video. There are no PowerPoints or complicated financial statements, just straight talk — including insights from our employees.
Special thanks go to the video's producers — Jeff Prochazka, MHS Vice President of Strategic Planning and Business Development, and Julie Cerney, MHS Marketing Writer — and to all of you who stepped up to the camera to help make this video possible.
Now, please see for yourself the story of our success through strategic planning.
---
We welcome your feedback. To comment on this Online Forum, send an e-mail to @email or use Employee Connection's "Submit a News Idea" online form.
Your Forum Feedback messages are forwarded to the appropriate administrator with your name for a direct response, unless you ask to remain anonymous. A sampling of Forum Feedback questions or comments of broad impact to employees may appear in future Online Forums.