Awards and Achievements
Jamie Jensen - Methodist Women's Hospital Employee of the Quarter
Published: Jan. 20, 2017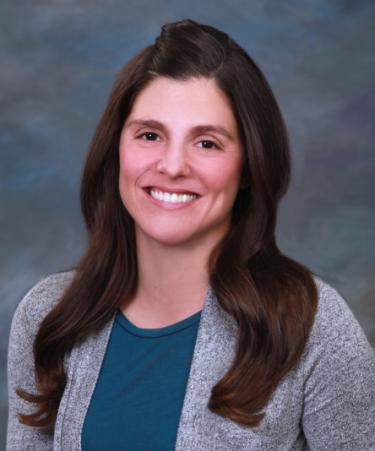 Jamie Jensen, RN, a nurse in the NICU, is the Methodist Women's Hospital Employee of the Quarter for 1st Quarter 2017. She was honored at a recognition ceremony on December 16. 
Jamie was nominated for the honor by a colleague who described Jamie as "one of the best nurses I have ever had the pleasure of working with for a multitude of reasons," which include Jamie's outstanding dedication to her patients as well as her kindness, patience and compassion in working with their familes. Numerous examples were given of Jamie's strong work ethic, willingness to go above and beyond her normal job duties and her patient-first focus.
The nominator wrote that Jamie "gives a voice to our most vulnerable patients by being an active participant in multidisciplinary rounds, making sure the decisions made are in the best interest of the patient. Jamie expects a lot of herself and her coworkers, and she gives 100% every shift, regardless of the situation she is thrown into. She also strives to teach this quality when training new employees, which, in turn, benefits the entire department. She is always thinking of how processes can be improved upon to keep the patient at the forefront of our decisions — the epitome of what the Employee of the Quarter award means."
---
The Methodist Women's Hospital Employee of the Quarter award program began in the first quarter of 2013. Award nominations may be submitted by physicians, supervisors, coworkers and staff. Judging is based on how candidates embody the mission and core values of Methodist Women's Hospital: patient focus, integrity, excellence, learning, compassion, teamwork and respect.
All employees and staff at MWH are eligible to receive the Employee of the Quarter award. Employee of the Quarter award winners are automatically considered for the Caring Kind Employee of the Year award, as are Methodist Hospital's Employees of the Month.
To nominate a fellow employee for the Employee of the Quarter award, submit a completed application form to Administration. Each nomination is kept on file for review for two quarters. The "Employee of the Quarter - MWH" application form can be found by searching "Forms" on mhsintranet or click here.