Awards and Achievements
Congratulations to Recent Graduates
Published: Jan. 17, 2017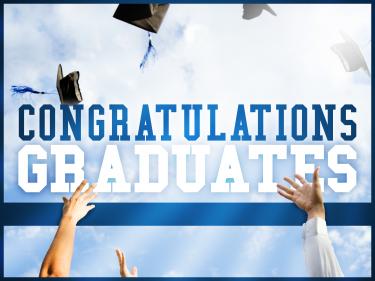 Kudos to MHS Staff for Enhanced Education
Congratulations go to the following MHS staff members who recently completed educational degrees. 
Committing to the continued enhancement of professional education is one of the ways we live The Meaning of Care. Knowledge gained through attainment of undergraduate and graduate degrees strengthens the individual and our organization as a whole, empowering staff to raise the bar ever higher on the delivery of patient care and service.
Watch for the posting of new graduates on Employee Connections. The following list represents MHS employees' "Professional Data" updates submitted to Human Resources through Lawson Employee Self-Service for degrees earned October 1 - December 31, 2016.
REMINDER: Submit new degrees earned through Employee Self-Service. If you need help accessing Employee Self Service through the Citrix icon and INFOR-Lawson software on your computer, call the IT Service Desk at 402-354-2280.
Methodist Jennie Edmundson Hospital
Bachelor's Degree, Nursing
Sasha Cox, Ortho Neuro
Jill Hunt, PACU
Holly Miller, PACU
Master's Degree, Healthcare Operations Mgmt
Scott Beckman, Radiology Surgical
Methodist Health System
Associate's Degree, Health Information Management
Heidi Perlberg, Clinical Coding
Master's Degree, Nursing
Leanne McDonald, Clinical Documentation
Methodist Hospital        
Bachelor's Degree, Nursing
Sarah Vaverek, Progressive Care
Master's Degree, Nursing
Amy Morris, Quality
Jody Morris, Emergency
Master's Degree, Nursing Education
Elizabeth Miller, Cardiac Unit
Vocational School Graduate, Phlebotomy
Kristin Boyer, Admitting Registration
Methodist Women's Hospital   
Associate's Degree, Business General
Katie Ware, GYN OB
Methodist Physicians Clinic
Bachelor's Degree, Business Administration
Kelly Juhl, Physician Support