Awards and Achievements
Why Does Magnet Matter? See the 46-Second Video: What Is Magnet?
Published: Jan. 6, 2017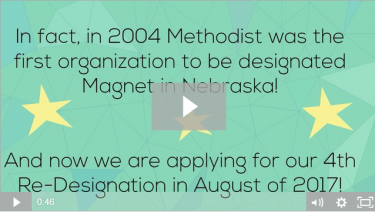 In 2004, Methodist Hospital became the first Nebraska hospital to earn Magnet status from the American Nurses Credentialing Center (ANCC). Work continues on the application for Methodist's fourth consecutive Magnet designation, with submission of detailed documentation on August 1, 2017.
What is Magnet? Why does Magnet matter? To understand, watch this short video.
Learn More