Leadership Updates
First Look at the New MHS Corporate Office Building
Published: Dec. 9, 2016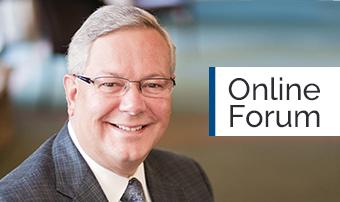 Opening at 168th & Pacific in Late 2018
Our current corporate location at 8511 and 8601 Dodge is nearing the end of its useful life. This site has served us well, but the time has come for a new facility.
I would like to bring members of the Methodist family up to date on plans to build a new corporate office building at 168th and Pacific streets, with an anticipated opening in late 2018.
Location: Northwest corner of 168th & Pacific

Structure: Three-story office building with adjacent surface parking

Square footage: 160,000 square feet

Departments housed: Health system executives/administration, marketing, finance/business offices, information technology, integrated service, human resources, hospital support, physicians clinic administration, legal and compliance.

Number of employees: Approximately 800

Construction start: Mid 2017

Completion: Late 2018
The plan for the new corporate office is the culmination of extensive research and cost-benefit analysis of our options with a focus not only on today's strategic priorities, but looking ahead to at least the next 40 to 50 years of growth for Methodist Health System and the community we serve.
We evaluated many options, including buying or renting an existing property, rebuilding at our current location or building elsewhere. The key factors in our decision to build the new offices as planned at 168th & Pacific are location, functionality and cost.
We looked at the neighboring HDR campus on Dodge. The buildings, which have the challenges that come with older structures, are not large enough for our needs. We explored other options along Dodge and then we looked beyond Dodge.
Our aging corporate office, which does not house direct patient care services, sits on high-demand, high-value Dodge frontage real estate. The Dodge/Broadway corridor through Omaha and Council Bluffs will remain the essential strategic location for growth of our inpatient services. However, our administrative and support services need not remain on the high-dollar Dodge corridor. To stay here would be needlessly expensive. Moving our corporate offices off Dodge generates major cost savings.
After a detailed analysis, we determined the correct, fiscally prudent choice is a modest new corporate facility built to our specific needs at 168th & Pacific.
This location was carefully chosen. Rest assured that our Human Resources department assessed the impact of the move west on employees' commutes with a home-to-work ZIP code study. While drive times for some individual employees will lengthen, others will have shorter drives. For corporate employees overall, the difference in miles travelled is nearly a wash, with slightly fewer people driving farther than they do today. We also know that teleconferencing will remain a vital tool to save time and travel throughout Methodist Health System.
I am delighted to tell you that the new facility will be attractive, modern and operationally efficient. It will enable us to recruit and retain the best, most talented workforce that we can. The design incorporates our growing information technology needs with adaptability for future IT and office space needs.
Please note that we are not building a corporate palace. That would not fit with Methodist's mission, culture and strategic plan. Patients come first. Patient care is our number one priority.
The new corporate building will have the standard office amenities, including food service on site and adjacent surface parking. It will not have a ballroom because there are event facilities so close by: Noah's Event Venue offers state-of-the-art technology and a variety of meeting and banquet options for corporate meetings and large events.
Next Steps
We are moving ahead with the zoning approval process and will submit this corporate office plan to the city of Omaha's Planning Board on December 12.
On December 20, we will hold a meeting for our potential new neighbors at 168th & Pacific. The meeting will provide a project overview and opportunity to preview the building rendering and site plan.
Watch for further updates as more information becomes available.
---
We welcome your feedback. To comment on this Online Forum, send an e-mail to @email or use Employee Connection's "Submit a News Idea" online form.
Your Forum Feedback messages are forwarded to the appropriate administrator with your name for a direct response, unless you ask to remain anonymous. A sampling of Forum Feedback questions or comments of broad impact to employees may appear in future Online Forums.