Awards and Achievements
Nebraska Methodist College President Dennis Joslin to Retire
Published: Dec. 8, 2016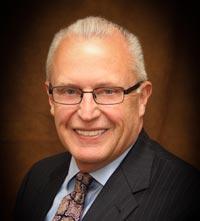 Dr. Dennis Joslin will retire from his position as president and CEO of Nebraska Methodist College effective July 31, 2017. Dennis has proudly served Nebraska Methodist College the past 40 years, the last 15 years as president and CEO.
Under Dennis' executive stewardship, the College has experienced substantial transformation which includes establishing the first capital campaign for the College with 100 percent of goal attained prior to completion of a new school campus, presiding over the construction and opening of a state-of-the-art healthcare college campus, realizing double-digit growth in enrollments since 2003, and launching a virtual campus offering certificate and graduate degrees online for healthcare professionals throughout the country.
Dr. Deb Carlson, current executive vice president, will assume the president and CEO duties starting August 1, 2017. She was the unanimous selection by the NMC executive committee.
Deb has been with NMC for 14 years and has served as a faculty member in the Arts and Sciences division, president of the Faculty Senate, director of the Office of Institutional Research, vice president of operations and, for the past three years, executive vice president. Deb is an outstanding educator who brings over 20 years of higher education experience from the University of Nebraska and Wayne State College.