Leadership Updates
Celebrate Care
Published: Aug. 25, 2016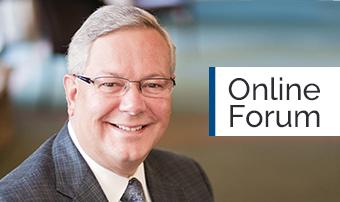 2017 Caring Campaign Kicks Off September 1
At Methodist, we have much to cheer about during our 125th anniversary year, including the continued good works made possible by Caring Campaign, our annual employee giving program.
Every September* we are asked to support our favorite Methodist programs or projects through Caring Campaign led by Methodist Hospital Foundation. Our support is vital. We truly make a difference with our donations. I am making a gift, and I hope you will consider doing the same.
This year's theme builds upon our 125 years of compassionate care and medical excellence. Caring Campaign is an important, impactful way we unite to demonstrate our compassion for others and our commitment to excellence.
Do you know that 80 percent of employees participated in last year's Caring Campaign? That is more than double the national average and additional proof of Methodist's caring culture.
Your donations touch so many people in our community. You can lend a helping hand to a fellow employee in crisis. You can assist patients who cannot afford their medications. Or you might give a gift that helps Methodist further expand and enhance our healing environments. You can choose to support what means most to you.
As always, 100 percent of your gift goes to the program or project you select.
Please know that your gift, regardless of size, makes a real and lasting impact. A donation of just one dollar allows us to count you as someone who not only works at Methodist, but supports Methodist. That is a very powerful message to share with potential donors in our community.
I thank you for your continued support and hard work, and I look forward to another successful Caring Campaign to celebrate Methodist's 125 years of care.
Watch the New Video: I Care. You Care. We Care!
Special thanks go to all of the employees who participated in the making of this Caring Campaign video:
*At Methodist Jennie Edmundson Hospital, the annual employee fundraising campaign kicks off in November.
---
We welcome your feedback. To comment on this Online Forum, send an e-mail to @email or use Employee Connection's "Submit a News Idea" online form.
Your Forum Feedback messages are forwarded to the appropriate administrator with your name for a direct response, unless you ask to remain anonymous. A sampling of Forum Feedback questions or comments of broad impact to employees may appear in future Online Forums.