Leadership Updates
Methodist Hospital's New OR Suites Open
Published: July 19, 2016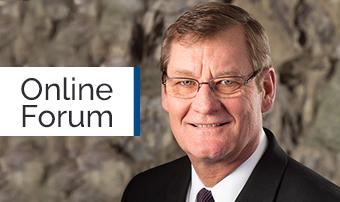 Continuing Methodist's Proud Tradition of Surgical Leadership
Members of the media will be on campus today to tour the new Operating Room (OR) Suites at Methodist Hospital, and we can expect to see related news coverage in the days and weeks to follow.
Our first surgeries in the west side of the new OR are scheduled for August 8, with the first surgeries in the east side scheduled for August 15.
This is a major milestone for Methodist Hospital, the region's leader in surgical services. Our $90 million surgical renovation and expansion project is the culmination of many years of strategic planning and unparalleled teamwork. It is an achievement especially appropriate to attain and celebrate now, in our 125th anniversary year.
We are continuing our finest traditions of medical excellence and compassionate care in more modern and spacious surgical facilities designed for increased efficiencies and the constantly expanding use of medical technologies.
The Methodist Hospital Surgical Expansion and Renovation Project includes:
15 state-of-the-art surgical suites, including two heart suites and one hybrid endovascular suite.

Spacious 650-square-foot operating rooms (an increase from 420 square feet) for greater efficiencies.

A new 11,855-square-foot sterile processing area directly below the surgical suites, plus a mini sterile processing unit within the surgery department for quick-turn, small batch needs.

A surgery waiting lounge conveniently located off the south tower lobby, close to the surgical suites.

Medical staff lounges with enhanced work spaces.

44 new private prep/recovery rooms (an increase from 32) after demolition of the old ORs in the next phase of the project.
Such numbers and dimensions are only a small part of the story. This is a truly complex project, in many ways a moonshot of a project in the complexity of the decade-long planning, construction, coordination, collaboration, scheduling, staffing and attention to detail required. And our physicians and staff have demonstrated the greatest patience and flexibility throughout the project.
The surgery expansion and renovation was carefully interwoven with our other strategic steps forward, such as the creation of our 192 Dodge campus and the many enhancements to our main campus, including the replacement of our aging Visitor and Employee Garages with smaller footprint parking structures, construction of the Pathology Center Schenken Pavilion and the new GI Lab, Cardiology, Electrophysiology and Central Supply areas.
How did we achieve all this? Because so many good people have worked long and hard with a total commitment to excellence. I especially want to thank MHS Vice President Jerry Ellwanger and his facilities and construction team, as well as our outstanding architectural and construction partners at HDR and MCL.        
Working together, we have been able to keep access open while maintaining safety, efficiency and the highest quality of care throughout an extended construction process. It is not an easy task to keep construction noise, dust, disruption and inconvenience to a minimum for our patients, physicians and staff.  We should be very proud that all phases of this project will be completed without interruption to patient care.
Throughout Methodist, our physicians and staff maintain an absolute dedication to caring for our patients. We deeply appreciate our medical staff's strong commitment, including their vital financial support for this project, as well as the input provided by physicians involved in project planning. Our employees' and community's support of this project is a great source of pride, as is the hard work of Methodist Hospital Foundation in attaining the fundraising goal for the surgery project three years ahead of schedule.
As we make the full transition to the new surgical suites, my thanks and congratulations go to all members of our Methodist family.  
Open House for MHS Employees: July 28
The surgical suite open house for employees will be held on Thursday, July 28, from 3 p.m. – 8 p.m. Watch for additional details to post to Employee Connections.
See and Learn More
For media coverage of the debut of the new surgical suites, click here.
For The Meaning of Care blog post with a video tour and slideshow, click here.
---
Supervisors, please post this Online Forum for employees with limited computer access and discuss with your team.
We welcome your feedback. To comment on this Online Forum, send an e-mail to @email or use Employee Connection's "Submit a News Idea" online form.
Your Forum Feedback messages are forwarded to the appropriate administrator with your name for a direct response, unless you ask to remain anonymous. A sampling of Forum Feedback questions or comments of broad impact to employees may appear in future Online Forums.