Leadership Updates
Let's Share the CARE
Published: Aug. 27, 2015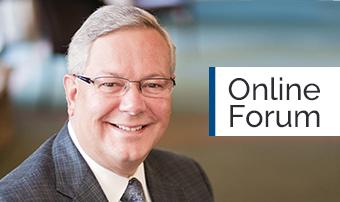 Coming Together for the Caring Campaign
Seldom can an organization or its mission be summarized with a single word, yet there is one word that describes Methodist's shared focus on patients, employees and community: CARE.
I care. You care. We care.
We have the opportunity to show we care throughout September* as we once again join together for the Caring Campaign, our annual employee giving effort. Last year, we set a new record with 79 percent of employees taking part. I am proud to say that, thanks to you, our rate of participation is more than twice the national average.
Participation in the Caring Campaign is important — very important. Allow me to highlight key reasons why:
A high level of participation sends a strong message to the community that the people who work for Methodist also support Methodist. This message speaks volumes to our major donors, who routinely ask about employee participation. Your gift at any level truly makes a difference to our overall success.
Throughout Methodist Health System, we see and work in many buildings made possible, in large measure, through the support of generous donations. Consider, for example, the new Methodist Hospital Surgical Center under construction now, Methodist Women's Hospital and Medical Office Building, The Pathology Center – Schenken Pavilion, Methodist Estabrook Cancer Center and Nebraska Methodist College – The Josie Harper Campus. 
This year's Caring Campaign is especially important as we begin to raise money for another essential project: expansion of the Neonatal Intensive Care Unit (NICU) at Methodist Women's Hospital. We have the fastest-growing and most relied upon NICU in the region, and we are beyond room capacity 93 percent of the time. To put it simply, our NICU is out of room, making this $19.3 million project our greatest need.
Please take a moment to read through your Caring Campaign materials. Whether you decide to support the NICU expansion or one of the six program areas, your participation is vital — no matter the amount.
I care. You care. We care.
These words are much more than a motto or slogan. They are the essence of who we are and what we do.
Thank you for your hard work, continued support and the care you provide every day to those we serve.
I invite you to watch the "I Care. You Care. We Care." video below featuring many of our MHS team members. For a link to the video on the Methodist YouTube channel, click here.
*At Methodist Jennie Edmundson Hospital, the annual employee fundraising campaign kicks off in November.
Supervisors, please post for employees with limited computer access and discuss with your team.
---
We welcome your feedback. To comment on this Online Forum, send an e-mail to ForumFeedback@nmhs.org or use Employee Connection's "Submit a News Idea" online form.
Your Forum Feedback messages are forwarded to the appropriate administrator with your name for a direct response, unless you ask to remain anonymous. A sampling of Forum Feedback questions or comments of broad impact to employees may appear in future Online Forums.