Leadership Updates
Methodist's Health IT Vision
Published: Aug. 14, 2015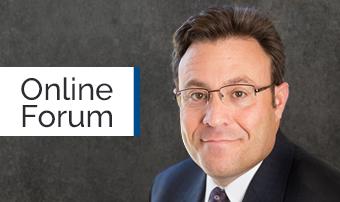 Using Technology to Deliver Care Smarter
There has never been a more exciting time to be in health care, and many of the most significant advances are the innovations in health information technology, or health IT, enabling us to deliver care smarter than before.
Methodist is well-positioned at this exciting crossroads thanks to our proactive approach to three big-picture shifts:
We have stayed at the forefront of health care's ongoing transformation from a system based on patient volumes to one based upon care quality, value, efficiency and transparency. 
The rigorous regulatory requirements that have driven our health IT priorities and budgets in recent years, especially time- and resource-intensive IT support for Meaningful Use and ICD-10 coding, have largely been met.
Health IT, once focused primarily on storing seldom-used data, is becoming an essential and interactive extension of frontline care, empowering us to improve the health of individuals and larger patient populations as a whole by anticipating illness and coordinating the most effective evidence-based interventions.
As chief information officer, or CIO, and as an internal medicine physician, I am honored to head the IT division that supports all of Methodist Health System's business needs.
I am also honored to work with our new chief medical information officer, or CMIO, Greg Hutteger, DO, a family medicine physician at Methodist Physicians Clinic – Regency. For the past five years, Dr. Hutteger has served ably as the MHS director of informatics, the position I held before becoming CMIO and then CIO.
For a health system to have two practicing physicians leading IT is rare. It is also an important strength. 
As physicians, we are credible change agents to speed the use of health IT for better, smarter care. We know firsthand what works and what does not, and we know what we are asking of other team members with every change made to the user experience. We see Methodist's health IT as an essential part of the Meaning of Care. Technology should not be a cold or inconvenient obstacle, but an engaging and useful tool for better care of and connection with our patients.  

Dr. Hutteger and I are daily users of the IT systems our medical staff rely upon. When we take call, round at an MHS hospital or enter a clinic exam room to meet with a patient, we experience how the technology at our fingertips can improve or impede doctor-patient relationships, clinical workflow and quality of care.

In addition, our training and experience in healthcare informatics enables us to manage the complexity of implementing enhanced information technology throughout our health system. We know that Methodist has an outstanding IT team, and it is an honor to work with these highly skilled professionals. The work we accomplish together affects not just the patients of one MHS care provider, clinic or hospital — but all those we serve and the long-term success of our organization. The opportunity to make this greater impact is why Dr. Hutteger and I have reluctantly reduced the hours we devote to direct patient care.

We are poised at the tip of the iceberg of what information technology can do to improve the health care experience for our patients and providers. Here is a sampling of progress and coming attractions at Methodist Heath System:
Patient Portal: My.Bestcare.org
We are engaging patients and enabling them to become bigger players in their own care with our patient portal, an online tool for secure and convenient patient-provider communication, refill and appointment requests, lab results, personal health information management and more.
Smart Medical Devices
Smart vital signs monitors and IV pumps can seamlessly stream readings into the patient's electronic medical record and flag trends, letting nurses focus on the patient rather than devices and data entry.
Cerner Lighthouse Tool: Sepsis Prevention
We have started the process to implement a cloud-based tool from Cerner's Lighthouse software suite at our three MHS hospitals. This real-time sepsis prevention tool captures and analyzes subtle changes in a patient's condition according to evidence-based algorithms to catch sepsis (a life-threatening response to infection with a 28.6 percent mortality rate) before it happens.
Mobile Device Apps
We are currently piloting PC Touch, a Cerner app that allows providers to use their smart phone or tablet to engage patients and enhance workflows.
Telemedicine
For years, Methodist Perinatal Center has provided virtual patient visits to enable physicians in Norfolk to continue caring for high-risk OB patients in the local community whenever possible. Our use of telemedicine will keep expanding in both ambulatory and acute care settings, empowering physicians to provide the right care at the right time, whether seeing the patient on a computer or in an exam room.
Medical and information technologies will continue to advance, and health IT will continue to offer us new challenges and opportunities. What will not change is Methodist's commitment to living the Meaning of Care by embracing IT innovations that will help us improve care and remain successful in a changing health care environment.
Supervisors, please post for employees with limited computer access at work and discuss with your team.
---
We welcome your feedback. To comment on this Online Forum, send an e-mail to ForumFeedback@nmhs.org or use Employee Connection's "Submit a News Idea" online form.
Your Forum Feedback messages are forwarded to the appropriate administrator with your name for a direct response, unless you ask to remain anonymous. A sampling of Forum Feedback questions or comments of broad impact to employees may appear in future Online Forums.