Leadership Updates
New Methodist Ad Campaign Debuts
Published: April 17, 2015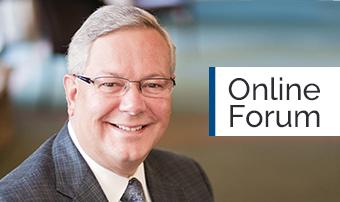 See The Meaning of Care in "Family Reveal"
When someone comes to us for care, how many others feel the impact of everything we do?
The patient's loved ones -- the spouse or significant other, parents, children, siblings -- all are directly touched by and deeply appreciative of the way we live The Meaning of Care.
We know that health problems and the resulting worries about diagnosis, treatment and recovery are stressful for patients. We also know that for those watching a loved one go through a medical crisis, the stress may be multiplied a hundred or a thousand times.  Most of us have experienced this in our own families, and we see it every day in our hospital rooms, clinics, hallways and waiting rooms: Individuals and clusters of friends and family members worrying, hoping and praying for a loved one's recovery.
Can there be more difficult days for a family, or a greater need for kindness, compassion, help and support? Is there a more frightening possibility than losing someone you love?
This is the essential truth captured in Methodist's new, integrated advertising campaign that has its television debut on Monday, April 20. Our advertising strategy, based on proven consumer research, continues to emphasize our unique point of differentiation: the distinctive culture of caring that makes Methodist the Meaning of Care.
Our existing ad campaign, known internally as "They Say It Best," connects the Methodist brand with patients and care providers on a deeply emotional level. We share heartfelt expressions of the real difference our providers make every day with their medical excellence, teamwork, leading-edge technology, and, most of all, their caring and compassion. Our "They Say It Best" campaign has been extremely well-received by consumers because it is personal, compelling and true to who we are and who we must remain for those we serve.  
The new 2015 campaign builds on the success of what came before in a way that provides consistency without predictability. Rather than repeat "They Say It Best," we were determined to keep the campaign interesting. So we started with a question: How can we make this approach even better?
The answer: With a twist.
Watch the television commercials to see for yourself the familiar format -- cards with photos and powerful statements about Methodist care providers, music, heart and dove logo -- this time with the twist we call "Family Reveal."
Kudos go to Stephen Zubrod, MHS Corporate VP/Chief Marketing Officer, and his team, including Senior Marketing Account Managers Jenni Stoll, Amy Anderson and Tanya Patry; Anderson Partners and Corporate 3 Design, the advertising agencies behind our ad campaigns; and the Torchwerks video content creation team.
Special thanks go to our physicians, nurses and other team members who participated in the making of our ads, and I thank every member of the MHS family for all you do to live The Meaning of Care every day.
By leveraging our existing campaign (with a twist), we are maximizing our return on investment. Once again, you will find our ads on television, billboards, online, radio. This time, we have also placed a full series of ads on the backs of city busses and on bus benches to maximize the visibility of the campaign.
I invite you to preview the new commercials, and I look forward to your feedback.
Cancer
Cardiac
Women's Health
I also invite you to view the online landing pages for our "Family Reveal" campaign:
Supervisors, please post for employees with limited computer access and discuss with your team.
---
We welcome your feedback. To comment on this Online Forum, send an e-mail to ForumFeedback@nmhs.org or use Employee Connection's "Submit a News Idea" online form.
Your Forum Feedback messages are forwarded to the appropriate administrator with your name for a direct response, unless you ask to remain anonymous. A sampling of Forum Feedback questions or comments of broad impact to employees may appear in future Online Forums.