Advance Care Planning: What You Need To Know To Best Support Patients and Families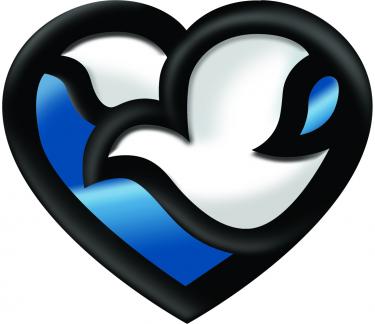 What Is an Advance Directive (AD)?
Advance directives are legal documents in which individuals identify their choices for health care and medical treatment or name someone to make such choices for them if they become unable to communicate their wishes. They are for anyone of any age or health status.
What Types of ADs Does Methodist Recognize?
Power of attorney for health care

Living will

NETO/ IPOST/ POLST – Nebraska Emergency Treatment Order (NETO), Iowa Physician Orders for Scope of Treatment (IPOST) and Physician Orders for Life-Sustaining Treatment (POLST)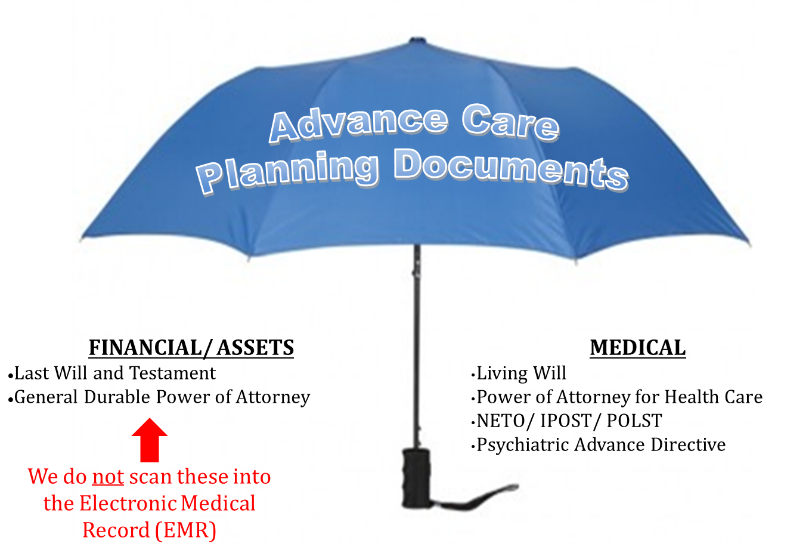 Definitions
A power of attorney for health care is a legal document that designates an agent to make health care decisions for a person only if they aren't able to make their own decisions. This document is sometimes called an advance directive. In addition, sometimes there's a medical power of attorney clause in the middle of a general durable power of attorney.
A living will is a written document in which a patient describes and informs health care providers and family of the type of medical care they would like if they suffered from a terminal illness or if they are in a persistent vegetative state. For Jehovah's Witnesses, it also may be called a "No Blood Card."
EMR Location
Advance directive status can be found on the "Inpatient Summaries" page.  Advance directive documents can be found in the "Documents" tab using the "Advance Care Planning" universal filter.
Processing
Each affiliate will have its own processes for reviewing, documenting and scanning an AD when it is presented. For questions, contact the following:
Methodist Hospital/Methodist Women's Hospital: Chaplains or the Administrative Coordinators
Methodist Jennie Edmundson Hospital: Call Social Work
Methodist Fremont Health: Call Social Work
Methodist Physicians Clinic:  Document type information – contact HIM, process to complete NETO or IPOST order – contact provider
More Resources