Awards and Achievements
'That's Where I Truly Learned to Love Nursing': 1974 NMC Graduate Diane Millea Honored With Horizon Award
Published: Nov. 17, 2023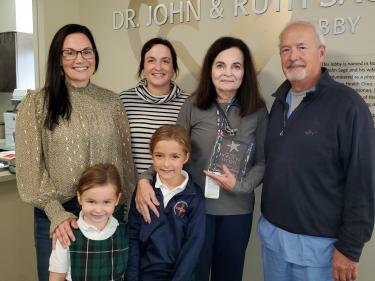 Diane Millea, DNP, APRN, has spent her career caring for, mentoring and teaching others. Before the family nurse practitioner celebrates a major milestone – 50 years since receiving her nursing degree from Nebraska Methodist College (NMC) – the college's alumni association is celebrating Millea and her commitment to her calling.
Millea has been chosen to receive this year's Horizon Award, the association's most prestigious honor. It is given to an alum for outstanding contributions to their field, dedication to health care and high professional standards.
"It's been a privilege to be a part of and make a difference in people's lives," said Millea, who cares for patients at the Methodist Community Health Clinic.
She graduated from the Methodist School of Nursing (now NMC) in 1974 and began working for Methodist two years later. Millea served as a staff nurse, an instructor at NMC, a clinical specialist and, after receiving her doctorate, an advanced practice registered nurse. She's been providing care at the Methodist Community Health Clinic since 1998.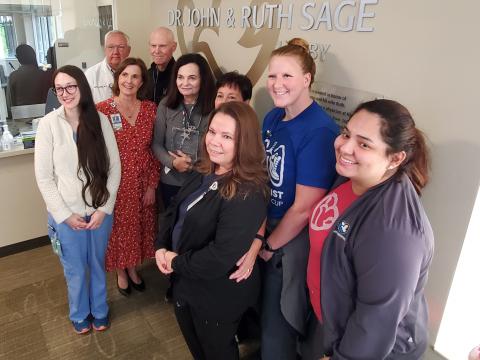 "Diane has been a great example of what a nurse practitioner can and should be," said Rhonda Vance, APRN, AGNP-C, a fellow nurse practitioner at the clinic. "She has impacted patients in so many ways."
After retiring in December, Millea plans to travel and spend more time with her grandchildren, including the newest who's due in February. She's also going to continue her legacy of caring, working one night a week at the Healing Gift Free Clinic at Kountze Commons.
Humbled by the Horizon Award, Millea credits NMC with helping her launch what's been a rewarding decades-long career.
"That's where I truly learned to love nursing," she said. "I had a fabulous education there."