News and Events
New Benefit: Methodist Employees Eligible for 20% Tuition Discount at Nebraska Methodist College
Published: Nov. 9, 2023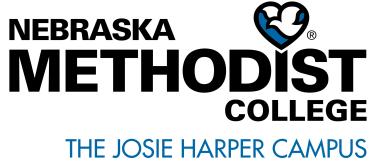 Methodist Health System (MHS) employees are now eligible for a 20% tuition discount at Nebraska Methodist College (NMC).
The Corporate Partner Tuition Discount program allows qualifying employees to advance their career or change the course of their career by enrolling in academic degree or certificate programs at NMC.
This discount can also be extended to an employee's legal spouse and eligible children. Eligible children of the employee must be unmarried, legal dependents of the employee, and under the age 24.
Program Details
The employee must have been employed a minimum of 24 hours per week within MHS for at least six consecutive months prior to the start of the semester.

Eligibility is based on employment status on the first day of classes for each semester.

The discount can be used for programs at the associate, bachelor's, master's or doctoral level, and for CT, MRI and mammography certificate programs. 

Courses taken for audit, continuing education, professional education and the accelerated nursing degree program are not eligible. Certificate courses not specified above are not eligible.

The discount applies to tuition only.
More About Nebraska Methodist College
NMC has over 40 nursing, allied health and health care management programs that are offered in person, online or in a hybrid format. The campus is at 720 N. 87th St. in Omaha.
Employees must be accepted to NMC prior to applying for the tuition discount program.
The college also offers the Tuition Assistance Program to eligible employees who attend NMC. You can receive up to $3,500 a year in tuition assistance if you've worked for MHS for at least six months at a minimum of 16 hours per week before the beginning of the semester.
To learn more about programs, prerequisites, the admissions process and the Corporate Partner Tuition Discount program, contact the NMC admissions team.
To apply to NMC, click here, click here.