News and Events
Dr. Chiu Can Dance: How Breaking It Down Helps the Physician Stay Fit and Focused
Published: May 26, 2023
Head spins, flares and air chairs aren't exactly commonly used terms in cancer care.
But radiation oncologist Max Chiu, MD, who joined the Methodist family in 2021, considers them vital to his work.
"We, as providers, have stressful jobs," he said. "We're dealing with complex issues all the time. So it's important to have things we enjoy doing outside of work to be our best at work."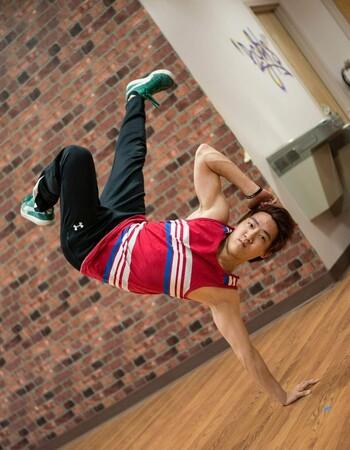 For him, that's break dancing, which helps to clear his mind and connect with patients.
"I had a new patient a little while ago who – right after I introduced myself – asked me, 'So, are you going to start break dancing for us?' Unfortunately, there wasn't a lot of space in that exam room," Dr. Chiu said with a laugh. "But things like that – it tells me they read my bio or they looked me up on the internet, and that's a good thing. In this case, it led to a conversation about one of their children being in a hip-hop dance program. And it's nice to talk about something other than treatment sometimes."



Finding, Growing, Maintaining Momentum
Dr. Chiu first developed an interest in break dancing during childhood.
"I'd see it in movies, TV shows or on YouTube, and I was always like, 'Wow, that's really cool. I wish I could do that.'"
But it wasn't until his undergrad years – at the University of Nebraska-Lincoln (UNL) – that he found his opportunity.
"Some of my friends were starting to learn how to break dance through some people they knew, and I thought, 'Well, if you guys are learning, maybe I'll learn, too.' So, we all started learning together."
And he didn't stop there.
Eager to grow a break dancing community, he and a friend started the UNL Break Dance Club, eventually growing to more than 25 members.
"It was something we all did for fun," Dr. Chiu said. "We entered a few competitions here and there, and we did performances for the school. But for me, it was mainly to say active and stay in shape."
The physician, who admits he's long hated running and going to the gym, doesn't bust a move as much as he used to, but he still gets together with four Omaha-area friends to dance for fun and fitness. And although the UNL Break Dance Club now goes by a new name to encompass more styles of dance, Dr. Chiu is thrilled to know that the UNL Hip Hop Dance Club is still going strong.
"They have quite a few members now, they perform regularly, so it's in good hands," he said. "And I'm really happy to see that."



"It's Important to Make the Time"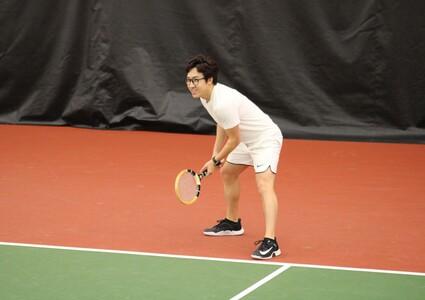 Dancing isn't the only way Dr. Chiu stays fit. He's also an avid tennis player. In fact, he first stepped foot on a court when he was 8 years old, began competing a few years later and eventually received a few offers to play for various colleges.
"But knowing I wanted to go to medical school, I thought, 'Well, it probably doesn't make sense for me to spend so much time and energy playing a college sport.'"
Over the years, he's played off and on and now plays weekly with a group of friends. He also enjoys dabbling in photography and considers himself a bit of a car enthusiast, often taking his Nissan GT-R to a nearby track to "push it to its limits."
He realizes that some people might wonder how he has time for it all. His answer?
"I think it's important to make the time."
That's something he encourages others to do, too – especially his patients.
"I strongly believe that mental health is directly correlated to physical health. So having activities that boost your mental health is just as important as going through treatments for your physical health. Find things that occupy your time – distractions, if you will. I can't stress how important it is to take the time for the things you enjoy. It really has a way of taking your mind off the diagnosis, the treatment or any worries you have."
And for Dr. Chiu, it also has a way of fostering close patient-provider relationships, something Methodist is well known for.
"We're people, too," he said of health care providers. "We have lives outside of the hospital. When patients see that, it helps us relate to each other. Sometimes patients feel like that relationship with their provider has to be professional, and you can't talk about your personal life. But it's so important to connect with our patients on levels beyond just medical."
Do you or a coworker have an interesting hobby that could be featured in Employee Connections? Contact us here.