News and Events
Dan McCann Touches Lives Through Methodist Hospital Foundation and Cancer-Fighting Team In Training Program
Published: April 21, 2023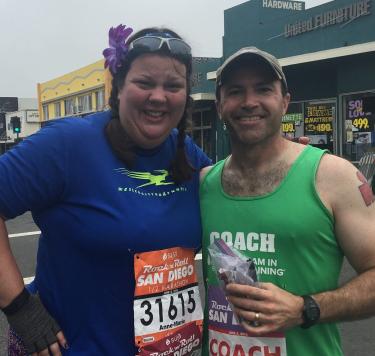 As Methodist Hospital Foundation's director of communications, Dan McCann has a variety of duties. You might find him writing articles or grants, updating the Foundation's website, or collaborating with colleagues on new initiatives.
Whatever the task, it's done with one goal in mind.
"We get to help," McCann said. "We have a role in touching the lives of tens of thousands of people each year through our various areas of focus. The Foundation has a big impact, and we get to tell those stories and see that impact. To me, that's really fulfilling."
He's particularly proud of Women Connect, a series of events aimed at empowering women to prioritize their health. At the most recent event in February, over 100 women gathered to share their stories and hear from Methodist cardiology providers while celebrating healthy living and impactful giving.
Making a positive impact on others is nothing new for McCann. Since 2004, he's been involved with Team In Training, which raises money for the The Leukemia & Lymphoma Society by training athletes for endurance events like half-marathons, marathons and triathlons.
"We Were Doing This in Sharon's Memory"
Twenty years ago, McCann couldn't have imagined competing in a marathon.
"I had taken an 18-year exercise hiatus," he said. "On New Year's Eve 2003, I was eating cheesecake for breakfast, and I decided that this wasn't how I envisioned my life playing out. It was at that moment that I decided I was going to make healthier choices."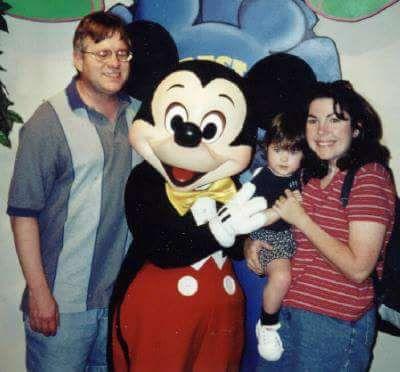 As he worked to improve his health through diet and exercise, his family was rocked by the news that his sister Sharon Bearden, who was pregnant with her second child, had stage 2 melanoma. Looking back, he believes it was all part of the divine plan for his life.
"For me, it was God's hand preparing me to be a part of Team In Training so I could deal with Sharon's diagnosis in a positive way."
Since 1988, Team In Training has raised over $1.5 billion for The Leukemia & Lymphoma Society by training athletes of all skill levels for events around the world. Athletes are paired with mentors and coaches who help them train in person or virtually for events. In return, the athletes work to raise money for blood cancer treatment research.
McCann and his wife, Kelly, decided to get involved as a way to honor Sharon during her own cancer fight. She had held off on chemotherapy until her daughter was born, and by then the cancer progressed to stage 4, spreading to other parts of her body. In February 2005, while McCann was training for the New York City Triathlon, Sharon lost her battle.
"The training and the experience took on a whole new level of importance at that time," he said. "It shifted from being in honor of Sharon to in memory of Sharon. From that moment, we knew that Team In Training was something special. After Sharon passed away, we very easily could have gone to a very dark and sad place. But instead we got this positive organization that was helping us to channel our pain into something positive."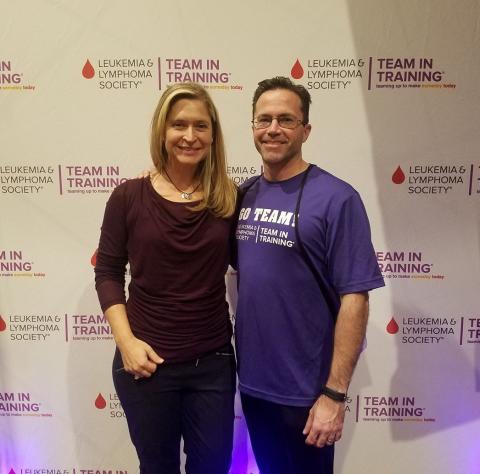 Relentless Effort
After the triathlon in 2005, he said, "I got hooked. Kelly got hooked."
McCann went on to complete in more events, including the Honolulu Marathon and a bike ride around Lake Tahoe. He and his wife then assisted Team In Training coaches as mentors before becoming coaches themselves in 2007. Over the years, McCann estimates, he and Kelly have trained over 5,000 athletes in person and virtually.
"I think it makes a big difference to have a cheerleader," said McCann, who trains athletes with a focus on injury prevention. "Because when you try to do something that's very ambitious, you do tend to get a lot of naysayers out there. People who say you can't do it. You shouldn't be doing it. It's very rewarding for us because we're helping them do things that they might at one point have thought was impossible."
The McCanns frequently travel to the events to support their athletes in person – acting as motivators, troubleshooters and companions on race day.
"Inevitably, there's a low point in the race," he said. "That's when we say, 'Why are you doing this?' On the course, there are some really amazing stories and connections that form. It's very emotional out there, being down to the last fiber of your strength to keep moving forward."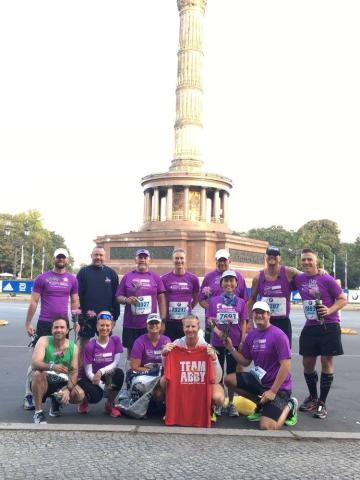 Over the years, the couple's zeal for Team In Training has only grown. They began by honoring Sharon, and now they continue coaching and competing in memory of Kelly's mother and McCann's sister-in-law, both of whom they lost to breast cancer.
"Cancer is relentless, and we have to be equally relentless in fighting cancer," McCann said. "We're constantly reminded of how important this work is, and not only us. I don't think there's anyone who hasn't been touched by that spider web that is cancer."
Today, the McCanns are all in for Team In Training and the mission of fighting cancer while honoring those touched by it.
"We're going to coach until our bodies tell us to stop," McCann said. "I'm not sure when that will be, but that's our commitment. Sharon's strength and spirit have inspired us and countless others to pursue these incredible endeavors. I think she'd be proud of what we've accomplished."
Do you or a coworker have an interesting hobby that could be featured in Employee Connections? Contact us here.