News and Events
Celebrate Medical Laboratory Professionals Week April 23-29
Published: April 14, 2023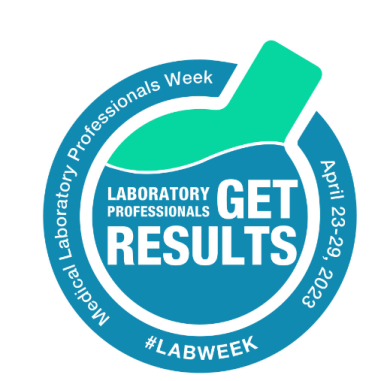 Medical Laboratory Professionals Week recognizes the contributions of over 350 laboratory professionals in Methodist's four hospitals and numerous clinic laboratories.
Lab professionals include:
Billing assistants

Clerical assistants

Cytologists

Histologists

Lab informatics employees

Lab technicians and assistants

Medical laboratory scientists

Pathologists and pathologists' assistants

Phlebotomists

Quality, safety and education specialists
Each one of these staff members is a key member of the total care team dedicated to providing accurate and timely lab information and blood products for the care, diagnosis and treatment of our patients. Our providers, nurses, respiratory therapists, pharmacists and others depend on the results of tests performed by laboratory professionals to assess and guide our patients' health plans. Methodist laboratory professionals are committed to providing the highest quality patient testing for our patients and are proud to be part of The Meaning of Care.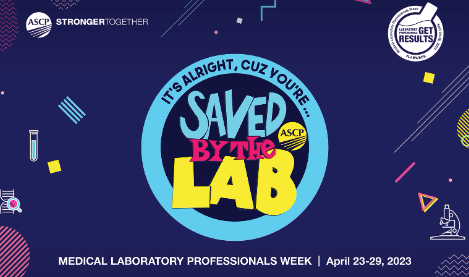 Medical Laboratory Professionals Week originated in 1975 as a national event to raise public awareness, understanding and appreciation of the impact that laboratories play in patients' diagnoses and care. This year's theme for Medical Laboratory Professionals Week is a throwback to the 1990s – "Saved by the Lab."
Please help us celebrate the 48th year of recognizing our laboratory heroes, who have skillfully adapted to today's evolving patient care and public health challenges with resilience, innovation and expertise. 
Laboratory Tours
Interested in a tour of a Methodist lab? Check out the site-specific information below. This year at Methodist Hospital, we'll have a Q&A session with a pathologists after each tour! 
Methodist Hospital/ Methodist Pathology Center-Schenken Pavilion
Sign up for a tour here.
Methodist Women's Hospital
Sign up for a tour here.                              
Methodist Jennie Edmundson Hospital
Email lab director Tia Brandenburg to schedule a lab tour.
Methodist Fremont Health
Open invitation! Come by the lab to say hello, and you'll be given a quick tour during Medical Laboratory Professionals Week.
Lab Professionals in The Meaning of Care Magazine
Employees at the Methodist Pathology Center-Schenken Pavilion were featured in the spring issue of The Meaning of Care Magazine. Watch the video and read more about their important work.
Story: Methodist Pathology Center Makes an Impact Behind the Scenes