News and Events
How To Protect Your Phones and Tablets at Public Charging Stations
Published: April 12, 2023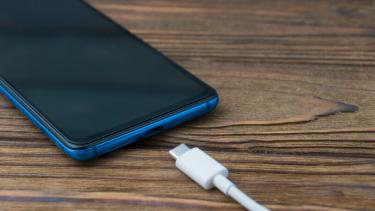 The Methodist Information Security (IT) team wants to make you aware of a new threat – not directly to our health system, but potentially to employees, patients and visitors.
"Juice Jacking," which is being reported nationally, seeks to compromise devices like phones and tablets that use the same cable for charging and data transfer – typically a USB cable. The goal of the attack is to install malware on the device or covertly copy potentially sensitive data, such as stored credit cards.
The most common settings for this threat are public charging stations, which you've likely seen while traveling or in other public locations. These charging stations also can be found at various locations within our health system.
The Methodist IT team is currently working with suppliers of our charging stations to determine the level of risk they may pose to employees, patients and visitors. This will allow the IT team to determine what action, if any, needs to be taken with our public-facing stations.
How To Protect Yourself
Avoid using a public USB charging station. Use an AC power outlet instead.

Bring AC chargers, car chargers and your own USB cables with you when traveling.

Carry a portable charger or external battery.

Consider carrying a charging-only cable, which prevents data transfers while charging, from a trusted supplier.
Juice jacking has been around since 2011. However, there have been no credible threats until recently, which is why national media and IT security agencies are now sharing this information.