News and Events
How Gratitude Can Help You Build Resilience
Published: March 31, 2023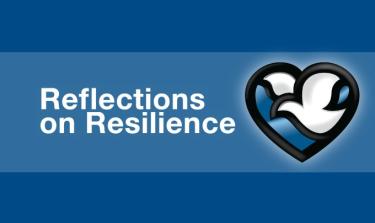 As health care workers, we're often faced with difficult, life-changing events. How we bounce back from these tough situations and build resilience may be different for each of us. There are many paths to becoming resilient. 
Each quarter on Employee Connections, the Resilience Committee will present one pathway to a more resilient life by starting with a single word. It will act as a springboard for reflection and discussion to help you incorporate resilience into your daily life. You'll find opportunities for support through activities, challenges, inspiration from your coworkers and advice from experts – all beginning with just one word.
This quarter: Gratitude
Please see the resources below for ideas and inspiration, and don't hesitate to share them with your colleagues!
Employees Showing Gratitude
Find inspiration as coworkers share what they're grateful for below!
Develop an Attitude of Gratitude With This 30-day Gratitude Challenge
Challenge yourself to come up with something you're thankful for each day. To get started, look for small things that might seem insignificant. Small things matter, and this activity trains your brain to look for things you might have missed otherwise. This template can help you record your thoughts.
Gratitude From the Experts
Remember, all Methodist employees have access to the wealth of articles, webinars and tips from the experts at Best Care EAP.
If you're interested in learning more about the connection between gratitude and resilience, check out Best Care EAP's free 6-minute webinar titled "Level Up: Gratitude." Click here to access the webinar.
Reflections on Reslience is brought to you each quarter by the Methodist Hospital and Methodist Women's Hospital Resilience Committee.