News and Events
Earth Month: Join Us in Making an Impact With These Activities
Published: March 31, 2023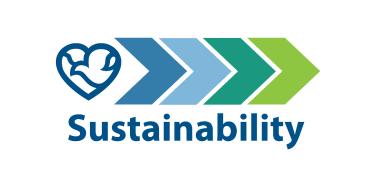 Join Methodist Health System in celebrating Earth Month this April! This year, we've chosen to focus on the connections between sustainability/climate change and health, and we've planned a variety of activities that tie in with this theme.
The Lancet has called climate change the "defining narrative of human health." The changing climate has a wide range of impacts on health outcomes, including increased severity and frequency of weather-related hazards – such as droughts, floods, wildfires and storms – and subsequent impacts on food systems, infectious disease and migration patterns. It's a global issue, but individual actions like sorting your waste correctly and using active transportation (like biking or taking the bus) can help improve air quality right here in our community.
Throughout the month of April, we'll share some more information about these connections. For now, check out the following list of Earth Month activities.
Webinar: Climate Change, Air Quality and Lung Health
April 28, 12-1 p.m.
Join us to discuss the connection between lung health and air pollution/climate changes with Nebraska Methodist College's Dr. Christine "Chris" Hamilton, DHSc, RRT, program director for respiratory care; and Ashley Kamien, BS, RRT, RRT-NPS, RRT-ACCS, director of clinical education for respiratory care. They will share research from the American Lung Association and state-by-state comparison data that highlights where we are at the local level. Click here to register.
Planting Trees
Trees provide plenty of climate and health benefits. They provide shade that helps keep our community cool during the hot summer months, they clean the air by removing carbon dioxide, and they help create green spaces that improve mental health. Several Methodist locations will be planting native species of trees for Earth Day. Join us to see the tree planted at your location and receive a free sapling or packet of wildflower seeds courtesy of the Papio NRD to plant at home.
825 Building
Friday, April 21, at 11:30 a.m.
Outdoor cafe seating area
Methodist Fremont Health
Friday, April 21, at 12 p.m.
Fountain area near main hospital entrance
Methodist Jennie Edmundson Hospital
Friday, April 28, at 11 a.m.
East side of parking lot by 201 Building
Methodist Women's Hospital
Friday, April 21, at 1 p.m.
Outdoor cafe seating area
Photo Contest
All month online
This one's back for round two! Click here to add a photo and short description of yourself doing a sustainable action anytime during April. For example, it could be riding the bus, picking up litter or being energy efficient. At the end of the month, we'll randomly select two people who post on the board as winners of Fontenelle Forest annual memberships!
Vegan/Vegetarian Menu Options
Varies by Methodist cafe location
Choosing to eat fewer animal products, like meat and dairy, can help reduce your impact on the environment and improve your health! Many locations will offer additional meat-free and/or vegan options in the cafeteria during the month of April.