News and Events
Nebraska Methodist College To Host Virtual Information Sessions for Bachelor's and Master's Programs
Published: March 29, 2023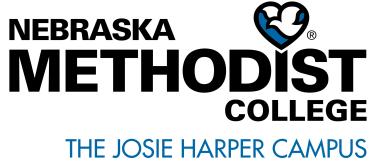 Are you ready to take your health care career to the next level? Nebraska Methodist College (NMC) has the program for you.
You can attend virtual information sessions for bachelor's and master's programs.
During each session, you'll learn about program formats and how to apply to them. You'll also meet faculty and get the chance to ask questions about the program.
Upcoming virtual information sessions are:
April 11 - Master of Business Administration

April 21 - RN to BSN

June 1 - Master of Science in Nursing
Register here for a graduate virtual information session. 
Register here for an undergraduate virtual information session.
Methodist Health System (MHS) offers the Tuition Assistance Program to eligible employees who attend NMC. You'll receive up to $3,500 a year in tuition assistance if you've worked for MHS for at least six months at a minimum of 16 hours per week before the beginning of the semester.
If you have questions, contact an admissions coordinator at (402) 354-7200 or @email.