Awards and Achievements
Angie Manley and Amanda Blomenkamp Each Earn The DAISY Award
Published: March 29, 2023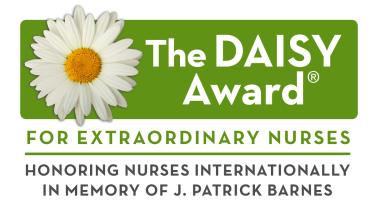 Congratulations to Angie Manley, BSN, RN, and Amanda Blomenkamp, BSN, RNC-OB, C-EFM, for each receiving The DAISY Award – a national recognition given to extraordinary nurses.
Manley, a nurse coordinator at Methodist Hospital, earned recognition in November.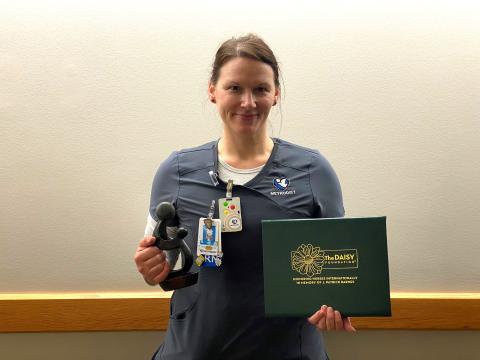 The patient who nominated Manley interacted with her following knee replacement surgery. The patient didn't know much about hospital procedures or surgery follow-up information. Throughout the patient's two-night stay, Manley made a positive impression.
"No one could have received better care than I did," the nominator said. "Angie is deserving of this award as she exemplifies all of the qualities of an exceptional nurse. Every bit professional, she was a compassionate caregiver who eased my fears so I understood my experience was normal. Her support got me through the hospital experience!"
Blomenkamp, a labor and delivery nurse at Methodist Women's Hospital, earned the award in December.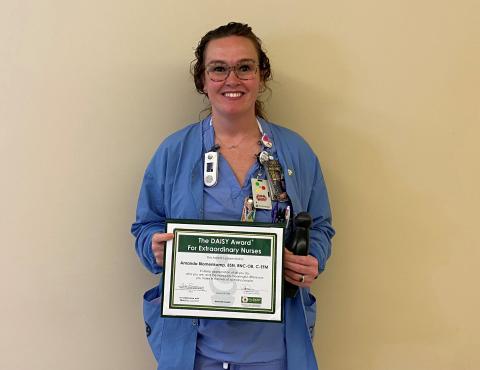 Blomenkamp's nomination came from a patient who experienced her extraordinary care during two different experiences.
In October 2021, Blomenkamp cared for the patient when their family experienced the loss of their 20-week-old baby boy.
"Since that experience, she has never left my heart or my mind," the nominator said.
Blomenkamp spent time sitting and listening, and providing comfort and grace during the traumatic experience.
She also helped the family through the process of honoring the baby, including cremation; with how to talk to older siblings at home; and with recognizing the significance of the name they chose.
"I remember stopping to ask her if she had other patients because we always felt as though we were her No. 1 priority," the nominator said. "She hugged me while I cried and held my hand. And honestly, it was due to that experience that we chose to deliver at Women's again."
In late November 2022, Blomenkamp was assigned to the same patient as their nurse during monitoring in high-risk OB.
"She remembered me," the nominator said. "And it brought tears to my eyes and took my breath away."