News and Events
Join a Methodist Team for the Greater Omaha Heart & Stroke Walk on May 20
Published: March 27, 2023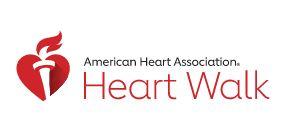 Registration is open for the American Heart Association's Greater Omaha Heart & Stroke Walk. 
The event is at 8 a.m. on Saturday, May 20, at Miller's Landing at 151 Freedom Park Road in Omaha. 
Nebraska Methodist College (NMC) and Methodist Health System employees can register for the walk and join one of the Methodist teams.
The Greater Omaha Heart & Stroke Walk is much more than a walk. Participating in the walk helps boost your heart health and improve your mental health while helping millions of others.
Be a supporter of critical research. Be a community energizer. Be a champion. Be a lifesaver. You are all of these things because you are a walker.
One- or 3-mile routes will be offered at the event.
To register:
Go to the

signup page

.

Click "Join a Team."

Choose any of the Methodist teams available across the health system.

If your department wants to start a team, email Christine Kohnekamp at @email for more information. 
There is no fee to register for the walk, and donations are optional. 
T-shirts can be paid for separately from the walk registration. T-shirts are $17 and can be purchased here through April 14. Shirts will be available during the first week of May.