News and Events
As Spring Approaches, Take Time To Understand and Prepare for Severe Weather
Published: March 13, 2023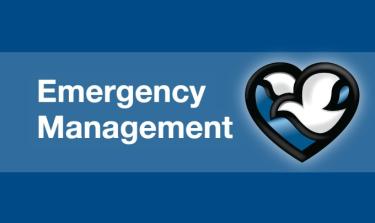 As part of our Emergency Management Program, Methodist Health System participates in regionwide drills to prepare for situations such as thunderstorms and tornadoes. As spring nears, this is a great opportunity to review and practice our policy and procedures.
Regionwide Tornado Drill
This year, Methodist will be participating in the regionwide tornado drill on Wednesday, March 29, at 9:45 a.m.
During the drill:
Staff members in non-patient care areas should shelter in the nearest safe location.

Staff members in patient care areas are asked to participate by reviewing Methodist's policies and procedures.
Know Your Terms
Severe thunderstorm watch: Conditions are favorable for the development of severe thunderstorms.
Severe thunderstorm warning: A severe thunderstorm with 1 inch or larger hail and/or winds over 58 mph is occurring or will soon occur.
Tornado watch: Conditions are favorable for the development of severe thunderstorms capable of producing tornadoes.
Tornado warning: A tornado has been indicated by radar or sighted by spotters, or a tornado is imminent.
Actions To Take
Severe Thunderstorm Watch
Monitor the situation and continue your normal work, but be aware of the potential for changing conditions.
Severe Thunderstorm Warning or Tornado Watch
Prepare: Work within your unit to identify movement priority, process and sheltering locations.
Package: Gather patient and staff items necessary to support movement with little notice.
Tornado warning
Protect: Take protective action such as sheltering in place in the nearest safe area (e.g., an interior hallway or lower level).
Preparedness at Home
It is important to be prepared at home. Have a plan in place identifying home sheltering places and an emergency kit with supplies and important documents.