News and Events
Methodist Hospital Blood Drive Crushes Collection Goal
Published: March 7, 2023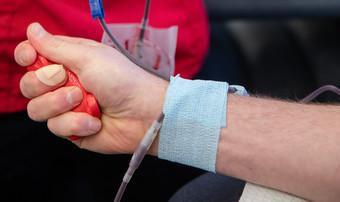 We'd like to offer our sincere appreciation to everyone who took time on March 6 to donate blood at Methodist Hospital.
Generous donors gave 45 units of blood at the Nebraska Community Blood Bank (NCCB) blood drive. That's 132% of the goal of 34 units! Your gifts of life will potentially save up to 135 lives. NCCB officials say this is the best single-day result from any blood drive at an Omaha-area hospital.
There were also 29 new donors to the community blood bank!
These donations will impact not only the patients who receive them but also the friends and family of patients so eternally grateful for someone like you.
Every day, families in our community rely on a steady blood supply to treat the ones they love. Thank you for taking time out of your day to help others in need. We couldn't do it without you!