News and Events
Best Care EAP Has Powerful Tools, Flexible Solutions To Help With Mental Health Challenges
Published: March 3, 2023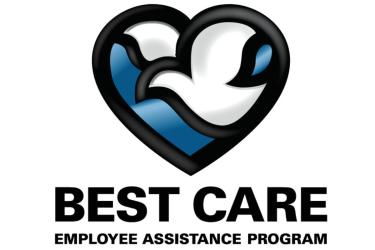 Whether it's at home or on the job, everyone can get overwhelmed at times. You don't have to work in health care to see the prevalence of mental health challenges large and small. Most of us know someone who's suffering.
The good news: Simply having someone to talk to can go a long way. And Best Care EAP can help.

Best Care EAP, a short-term counseling service designed to help identify and resolve potential issues, is a unique benefit for Methodist employees and their families. Professionally trained counselors provide objective points of view, which lead to a better understanding of a particular problem, its root causes and potential solutions. And the first five appointments are free of charge! In some cases, the help of an additional resource may be beneficial. If necessary, your counselor will refer you to the most appropriate agency. Only then do expenses become your responsibility.
Because the need is great, wait times for appointments can vary, so flexibility is important. Evening and lunchtime appointments are often the first to be reserved. Counselor preference can also result in delays.
In an effort to help streamline your experience, Best Care EAP offers these tips:
Be open to taking the first available appointment. Remember that counseling sessions can be held virtually via Microsoft Teams or by phone. Even if your first session is held virtually, you can hold subsequent sessions in person.

If the first available session is a few weeks out, consider putting your name on the waiting list. Best Care EAP has cancellations every day. The team will reach out to those on the waiting list to fill those canceled appointment times.

Call sooner – before a problem or situation becomes serious – rather than later.

If you are experiencing extreme emotional distress or an emotional crisis, Best Care EAP has counselors available to provide support 24/7. To make an appointment or seek immediate help for extreme emotional distress, please call (402) 354-8000 or (800) 801-4182.

Remember that the

Best Care EAP website

offers a variety of resources – including educational materials and relaxation exercises – to help support you as you wait for your appointment. Use the login information

found here

on the MHS intranet.