News and Events
Omaha Mavericks Hockey Jersey Auction Will Benefit Leap-for-a-Cure
Published: Feb. 22, 2023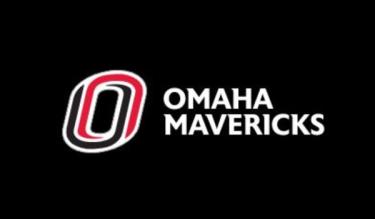 Methodist Health System is teaming up with the Omaha Mavericks hockey team and Leap-For-A-Cure to raise money for the nonprofit, which supports programs to assist Methodist patients who have brain cancer or other neurological diseases.
The Mavericks will take on St. Cloud State on Friday, Feb. 24, during Leap-for-a-Cure Night, and an online jersey auction to benefit Leap-for-a-Cure also begins that day. The jerseys being auctioned this year are the fan favorite gray jerseys that the Mavericks have been wearing on Saturday nights of home series. The auction will go live Feb. 24 at 5 p.m. and will remain open until Wednesday, March 1, at 8 p.m.
To access the auction after it goes live, click here.
Leap-For-A-Cure's mission is to raise awareness of brain cancer with the goal of providing education and diagnostic treatment options for brain cancer and brain trauma patients and families. The organization was founded in July 2008 by the family of Heather Roberts, who succumbed to her battle with glioblastoma brain cancer in November 2016 at the age of 37. To date, Leap-for-a-Cure's efforts have raised over $1 million to fund equipment, technology and resources for Methodist patients. Donations from the game and proceeds from the jersey auction will be added to this community investment.