News and Events
Dress in Blue, Share Your Photos on March 3 in Support of Colon Cancer Awareness
Published: Feb. 17, 2023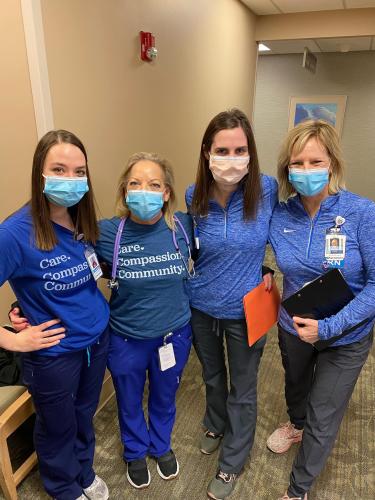 Methodist Health System is a sponsor of the Nebraska Cancer Coalition and Great Plains Colon Cancer Task Force's 2023 Colon Cancer Awareness Campaign.
Employees are encouraged to wear blue on Friday, March 3, to show their support for Colorectal Cancer Awareness Month and encourage others to get screened.
Get creative! Encourage coworkers to wear their favorite blue Methodist T-shirts (but be sure to follow your department's dress code), then snap a photo. You can gather a group of coworkers together or take a selfie. Send your photos to @email and you may be featured on Methodist's social media accounts.
Not scheduled to work on March 3? No problem! We encourage you to coordinate with a group to show your support anytime from now to March 3, snap a photo and send it in early.
Free At-Home Screening Kits
The American Cancer Society recommends that people at average risk for colorectal cancer start screenings at age 45.
The Great Plains Colon Cancer Task Force is providing FREE at-home kits to Nebraska residents between the ages of 45 and 74. Kits will be mailed directly to your home at no cost to you. Results will be shared directly with you and your primary care provider.
To order you screening kit, visit www.coloncancertaskforce.org/online-request-at-home-test-kit.