News and Events
Learn, Experience, Support: Black History Month
Published: Feb. 10, 2023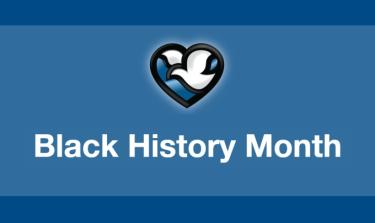 Black History Month continues through March 1. Below are opportunities for employees to reflect on and honor the achievements and struggles of African Americans throughout U.S. history.
Learn
Take time to educate yourself on African American history by reading books, listening to podcasts, watching movies and asking questions. There are hundreds of resources available. Here are a few:
Experience
Nebraska Methodist College (NMC) is displaying the "Charting our Path: 50 Years of Black Studies (1971-2021)" exhibit on campus this month. The four-panel traveling exhibit shares the history of one of the oldest Black studies departments in the country. Created by the University of Nebraska Omaha Department of Black Studies and UNO Libraries, the exhibit celebrates the 50th anniversary of UNO's Black Studies Department. The exhibit, which is open to the public, is located in NMC's Clark Center dining area through Feb. 28. Learn more here.
The University of Nebraska Omaha (UNO) currently offers guided and unguided tours of the Undesign the Redline exhibit, an interactive exhibit exploring the foundations of structural racism and the lingering effects of Redlining in Omaha. Learn more and register for tours here.
Support
Give your time, talents or money to local Black-owned organizations. There are many restaurants, businesses and nonprofits in the Omaha metro area that support and celebrate the African American community. View a list of bookstores, art exhibits, restaurants and other local organizations here.
For a flyer with more Black History Month resources, click here.