News and Events
The Elements of an Effective Compliance Program, Part I
Published: Feb. 7, 2023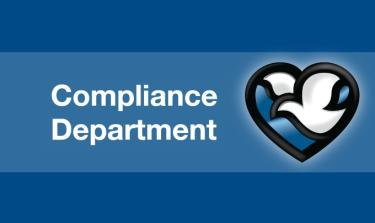 Welcome back to the "What is Compliance?" article series, where we discuss the who, what, when, where, why and how of the Methodist Health System Compliance Department. Earlier articles discussed our compliance program at a high level and our Code of Conduct. This and future articles will touch on hot-button compliance issues and other compliance-related topics.
Now that we have reviewed the Code of Conduct, we can begin to explore the seven elements of effective compliance programs that have been identified by the Office of Inspector General. We'll cover the first four of elements now, and we'll be back with Part II to cover the remaining three elements.
1. Standards, Policies, and Procedures
This element is all about documenting both what we should do and what we will do. Policies, along with the Code of Conduct, set the foundation of the compliance program by clearly stating that we, as individuals and as an organization, will do what is right, and then they describe how we will do that. Policies require careful attention in drafting, and they must be maintained and updated to reflect current practices and current laws. That is a task for all Methodist leaders, but the Compliance Department can help you along the way. Whether you need help understanding a policy, writing a new policy or updating an old policy, you can always reach out to the team for assistance. 
2. Compliance Program Oversight
Compliance program oversight is accomplished by the Compliance Department and Methodist's compliance committees. The Compliance Department consists of Jen Anderson, chief compliance officer; Joe Tweedt and Jen Woods, compliance specialists; and Shari Flowers, vice president of compliance.  There are five compliance committees: Corporate Compliance, Hospital Compliance, Post-Acute Compliance, Revenue Cycle Compliance and Therapy Compliance. These committees meet regularly to monitor, discuss and manage potential compliance issues. Additionally, the Audit and Compliance Committee of the Nebraska Methodist Health System Board of Directors has been delegated oversight of the Corporate Compliance Program.
3. Training and Education
It's important to understand that compliance training isn't someone from the Compliance Department dropping in to tell you how to do your job; it's about learning and understanding the complexities of the legal and regulatory landscape of health care.  One of the biggest ways the Compliance Department serves you, and all of Methodist, is by figuring out how to most easily and effectively follow the many laws, rules and regulations that affect all of our jobs. You're busy enough helping patients and their families, so you can rely on the Compliance Department to help figure out any ethics or compliance issues that come up.  In addition to leading regular (and required) training sessions, we're available to provide other requested training sessions to your team, department or even individual staff members.
4. Open Communication and Reporting Systems
We have previously touched on how to communicate directly with the Compliance Department – our contact information can be found on the Compliance Intranet page – but that's not the only way to report compliance or ethics concerns. If you're more comfortable speaking with someone you know, you can report any issues or concerns to your manager or their superiors. They will then be responsible for passing along the compliance concern to us for handling and resolution. We have a strict policy against retaliation and retribution for reporting of concerns to help everyone feel safe when making a good faith report. If you think you have been subjected to retaliation, or if you see it happen to someone else, that's a separately reportable compliance issue that we need to know about so we can make sure it stops and doesn't happen again. We also have a confidential hotline where you can make reports. The hotline can be reached at (877) 640-0005 (English) or (800) 216-1288 (Spanish), or you can make an online report at www.lighthouse-services.com/nmhs. The hotline is handled by a third-party company called Lighthouse, and you can choose to make your report anonymously. Whether you report to the hotline, your manager or directly to the Compliance Department, we'll always do our best to maintain confidentiality and your privacy.
Coming Soon
We'll be back with Part II of "The Elements of an Effective Compliance Program" to cover the remaining three elements, but, as always, please reach out with any compliance or ethics issues. If you're unsure if something is an issue, we still want to hear about it, and we'll investigate further as needed. We're always here to help.