News and Events
Methodist Expands Urgent Care Services to Papillion Clinic
Published: Feb. 6, 2023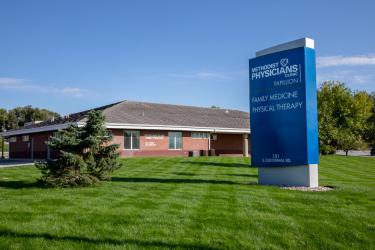 Methodist Health System is excited to announce that urgent care services are now available at the Methodist Physicians Clinic location in Papillion.
The clinic at 101 E. Centennial Road, south of 84th Street and Giles Road, is staffed with health care providers trained in caring for a range of minor injuries and illnesses, including:
Cold and flu symptoms
Cuts and bruises
Earaches
Minor skin infections and rashes
Pink eye
Sinus infections
Sore throats
Sprains and strains
"More than ever, individuals and families want health care options that fit their unique needs – whether it's primary care, urgent care or emergency medicine," said Michael Ortmeier, senior director of clinic operations for Methodist Physicians Clinic. "With its convenient hours and location, Methodist Urgent Care looks forward to serving residents of Papillion and the surrounding communities."
In addition to offering urgent care, the clinic will continue providing patients with primary care and physical therapy services.
Methodist Urgent Care in Papillion is open Monday to Friday, 10 a.m. to 10 p.m. Weekend and holiday hours are noon to 6 p.m. No appointment is necessary. For more information, call (402) 354-CARE.