News and Events
Ensure Your Safety and Methodist's by Locking Your Screen or Logging Off
Published: Jan. 12, 2023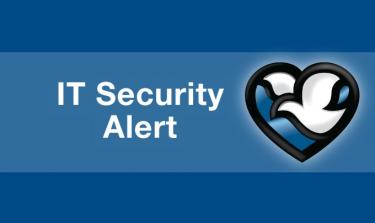 An unattended workstation that hasn't had its screen locked or hasn't been logged off poses a potential threat to you and Methodist Health System. Patient, employee or other restricted or sensitive information is in danger of being exposed to others who aren't authorized to see it. Remote workstations are at a higher risk of exposure when family members and friends can see this information when you're not present. Serious consequences for the organization and the employee can arise if such information is breached.
How Do I Help Prevent This From Happening?
Always lock your screen or log off at your workstation when you leave your work area. Don't rely on screen savers.

Store away hard copy documents that may contain sensitive information if you're away for an extended period. 

Report to your manager if you see an unattended workstation screen that isn't locked.
Learn More
For more information on this subject and regulatory references, please see the Information Security Clear Desk Clear Screen Standard here.