News and Events
Sustainability Update: Survey Results, Leadership Opportunities, Quarterly Meeting on Jan. 19
Published: Jan. 11, 2023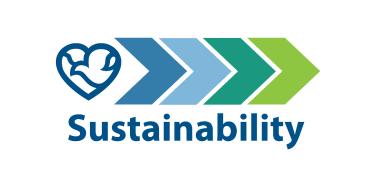 There's plenty in store for sustainability at Methodist as we move into the new year, including results from the recent Sustainability Engagement Survey, a new leadership structure for employee engagement and a five-year update to the original 2018 Sustainability Plan. 
Sustainability Engagement Survey Results
Thank you to those who participated in our Sustainability Engagement Survey in December. We received over 950 responses. Our overall score – which is calculated based on five dimensions that assess awareness, knowledge and participation in sustainable behaviors – increased two points from 51 in 2020 to 53 in 2022. As part of the five-year update, we are revising our engagement goal to align with timelines for the other goals and are striving to achieve a score of 80 by 2030 (from a baseline of 42 in 2016). Improving awareness around organizational efforts and engaging employees in sustainability initiatives will be high priorities during 2023 and beyond.
Sustainability Ambassador Leadership Teams
To bring up our sustainability engagement score and improve coordination of sustainability engagement activities, we're creating Sustainability Ambassador Leadership Teams (SALTs) at each location. These SALTs, made up of five to 10 individuals at each location, will be focused on leading the efforts of ambassadors and engaging the communities at their locations through education, communication and action. 
There are two ways to get more involved in these efforts:
Become an ambassador. Visit the sustainability intranet page to sign up. SALTs will engage ambassadors in initiatives at their specific locations.

Interested in joining your location's SALT and leading engagement efforts? Reach out to

@email

. 
State of Sustainability Meeting
Our next quarterly State of Sustainability meeting will take place on Thursday, Jan. 19, at 2 p.m. via Teams. Join us to hear more details about each of the items above!