Awards and Achievements
Liz Larson Is Methodist Hospital's Employee of the Month for January 2023
Published: Jan. 1, 2023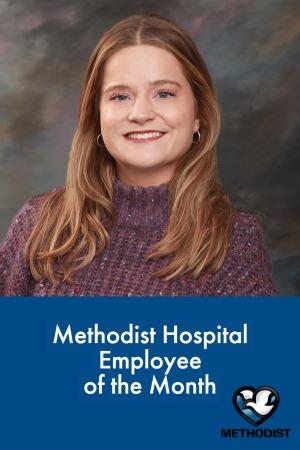 Liz Larson is a lead rehab secretary/technician in the Outpatient Physical Therapy department. She embodies our core values of integrity, excellence, learning, compassion, teamwork and respect in everything she does. Liz has been a Methodist employee for over 3 years.
"Liz is committed to ensuring that the patients in OP Therapy receive excellent service with their first contact and throughout their treatment. She is always respectful of patients and does everything she can to make sure their problems get resolved. She is a genuinely kind person to patients and staff. Liz is a hard worker who maintains a positive atmosphere for patients to feel comfortable. She leads by example by her positive interactions with patients and staff. Her excellent attitude is infectious."
Congratulations to Liz on being selected as Methodist Hospital's Employee of the Month!
 
---
To nominate a fellow Methodist Hospital employee for the Employee of the Month Award, submit a completed application form to Angie Anderson in Administration. Each nomination is kept on file for review for six months. The Employee of the Month nomination form can be found by searching under the "Forms" tab on mhsintranet, or click here.