News and Events
Methodist Health System Academy Offers Tuition Coverage for RN to BSN, RN to MSN Programs
Published: Dec. 16, 2022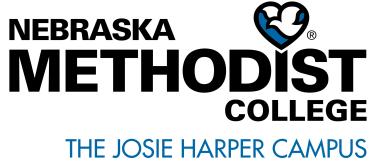 If you're a registered nurse and ready to pursue your bachelor's or master's degree in nursing, you can receive tuition coverage from the Methodist Health System Academy Programs.
Selection for the academy is based on acceptance to Nebraska Methodist College (NMC), completion of the academy selection form and availability of academy funds. 
In exchange for tuition, recipients are required to work at a Methodist-affiliated hospital or clinic for five years following graduation.
NMC's programs are designed to help working nurses succeed. To balance life and work, many students need flexible solutions to continue their education. That's why the Bachelor of Science in Nursing (BSN) and Master of Science in Nursing (MSN) programs for RNs are online.
Program Information
100% online

Can be completed in 12 months with appropriate transfer credit

Most courses are five weeks with a one-week break before the next course.

Can be completed with full- or part-time plans of study
100% online

Can be completed in 33 months

Courses are five to 10 weeks long with a one-week break before the next course.

Choose from four tracks: nurse educator, nurse executive, nursing informatics and nurse care coordinator.
The coverage from the academy program is designated for tuition and does not include funding for textbooks or other associated fees. 
If you have questions about programs, deadlines or application requirements, contact the admissions team at NMC at (402) 354-7200 or @email.