Awards and Achievements
Crystall Williams-Bonner Is Methodist Hospital's Employee of the Month for December 2022
Published: Dec. 1, 2022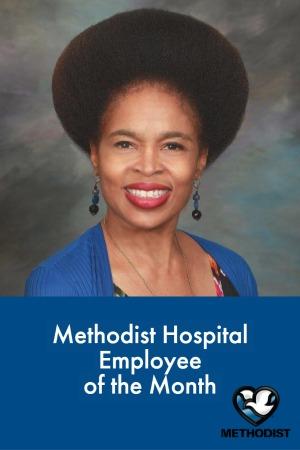 Crystall Williams-Bonner is a chaplain in the Spiritual Care Services department. She embodies our core values of integrity, excellence, learning, compassion, teamwork and respect in everything she does. Crystall has been a Methodist employee for over six years.
"Crystall has been a constant, calm presence throughout the hospital since she began working here. She is a great and strong listening presence. Crystall was the primary COVID chaplain during this last surge. She often led prayer and debriefings within the units. Chaplains take requests from patients when seeking financial assistance from the Foundation's Family Crisis Connection Program. She takes more of these requests than any of us, which speaks to the trust many of those in the hospital have in her. Crystall teaches us daily the meaning of being a Christian and human being."
Congratulations to Crystall on being selected as Methodist Hospital's Employee of the Month!
 
---
To nominate a fellow Methodist Hospital employee for the Employee of the Month Award, submit a completed application form to Angie Anderson in Administration. Each nomination is kept on file for review for six months. The Employee of the Month nomination form can be found by searching under the "Forms" tab on mhsintranet, or click here.