News and Events
Sustainability Engagement Survey Deadline Is Dec. 14. Enter Now for Chance for $50 Gift Card
Published: Nov. 29, 2022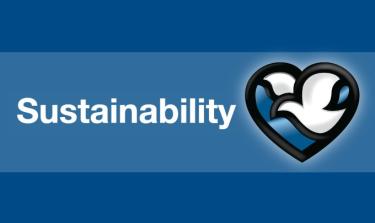 As a member of the Methodist Health System community, you each have a vital role to play in creating a healthy future for all individuals and communities. This is affirmed in our mission and through our 2017 Sustainability Master Plan.
One of the most important ways to achieve our sustainability goals is by engaging employees in sustainable practices. Over the past few years, we have all worked together to improve our environmental impact by recycling, composting, reducing energy use and implementing our new sustainable commuting program – just to name a few of the many efforts being led and supported by each of you.
We also regularly conduct employee surveys to gauge your awareness of and participation in our sustainability efforts. This allows us to track our improvement and progress over time.
Please take the time to complete this sustainability engagement survey to help us better understand what sustainability at Methodist means to you. The anonymous survey will take 10-15 minutes to complete, and results will be shared early in 2023.
Employees who take the survey by Dec. 14 will be entered for a chance to win one of four $50 gift cards!
Supervisors, please support those who need computer access and encourage your employees to complete the survey in a timely manner.  
With your help, we can ensure that Methodist continues to grow its role as an environmental steward well into the future.