Awards and Achievements
4 Methodist Hospital Employees Receive Patriot Award for Support of Deployed Nurse
Published: Nov. 29, 2022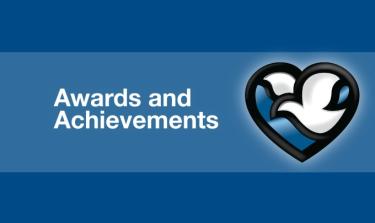 Four Methodist Hospital staff members were recently recognized with Patriot Awards for their support of Capt. Sarah Holst, BSN, RN, a registered nurse in the Surgery Department who's currently deployed with the Army Reserve.
According to the Employer Support of the Guard and Reserve (ESGR), which presents the Patriot Award, the honor reflects efforts made to support citizen warriors through measures including flexible schedules, time off prior to and after deployment, caring for families, and granting leaves of absence. About 15-20 Patriot Awards are given annually in the Omaha area, said ESGR volunteer Ron Boro.
"You're in a select group of people," Boro said during a presentation on Nov. 18 for the four surgical staff members: service leader Jennifer Miller, BSN, RN, CNOR; nurse coordinator Katie Houdek, BSN, RN; nurse coordinator Crystal Cover, BSN, RN; and team leader April Holeton, MSN, RN.
In her nominations, Holst noted the support and flexibility of her four coworkers.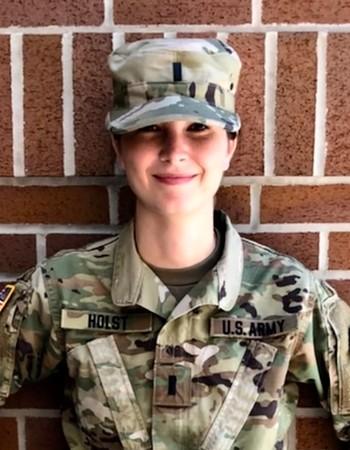 "I'm very lucky to have the support of Katie, Jenny, April and Crystal," she said later by email. "Having supportive employers makes all the difference! I have never once had to stress about what Methodist would think of me leaving for my military commitments. They always make sure I know I have a spot in the OR (operating room) when I come home."
Asked about that support of Holst and other employees who serve, Houdek was quick to answer.
"It's the least that we can do to make sure they have job security when they come back," she said.
Cover, who served in the Air Force, explained how that support continues during deployment. Even little things – like the quick video call the four made to Holst before the presentation – can go a long way.
"I think it helps a lot, from personal experience, just being able to talk to somebody from home," Cover said. "She's still definitely a part of the group text, so she has a connection here while she's away."
While the four honorees said they appreciated receiving the Patriot Award, they agreed that they're more proud of Holst and her military service.
"I feel very honored, but she's the one who should be getting this award. Not us," Miller said. "I think Sarah's just a great example of The Meaning of Care."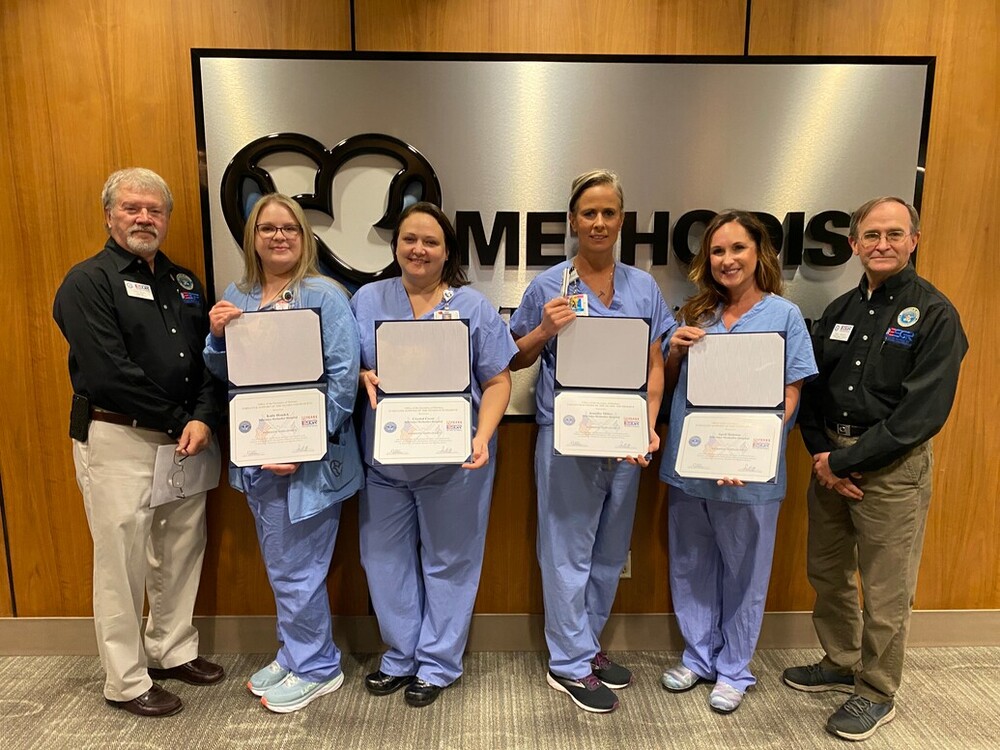 From left, Employer Support of the Guard and Reserve (ESGR) volunteer Ron Boro; Katie Houdek, BSN, RN; Crystal Cover, BSN, RN; Jennifer Miller, BSN, RN, CNOR; April Holeton, MSN, RN; and ESGR volunteer Gary Valasek.