News and Events
Dec. 5 Open House: See the Remodeled Acute Rehab Gym and New Progressive Care Unit at Methodist Hospital
Published: Nov. 28, 2022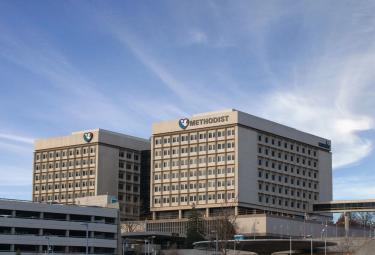 As 2022 comes to a close, several construction projects are wrapping up at Methodist Hospital. They include the remodeled Acute Rehabilitation Center gym and the new 4 North Progressive Care Unit.
Before these spaces are officially opened to the public, employees are invited to stop by and see them.
Open House Details
When: Monday, Dec. 5, from 6 to 9 a.m. and 2 to 5 p.m.
Where: Methodist Hospital Acute Rehabilitation Center gym (4 South) and Progressive Care Unit (4 North)
Details: Staff members will be present in both areas to answer questions, and light snacks will be available.
Please note that patients will be present in the Acute Rehabilitation Center gym.
Please join us as we celebrate these new and improved spaces, and the positive impact they will have on Methodist patients.