Awards and Achievements
Marketing Department Honored With 18 Awards for Magazine, Advertising and More
Published: Nov. 22, 2022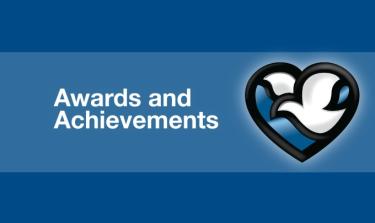 The Methodist Health System (MHS) Marketing Department was recently honored with 18 awards in two national competitions.
MHS projects and campaigns from 2021 were judged against some of the best in the health care industry. We're excited to announce that MHS earned six awards from the 21st annual Aster Awards for excellence in health care advertising and 12 awards from the Healthcare Marketing Report's 39th annual Healthcare Advertising Awards.
The Meaning of Care Magazine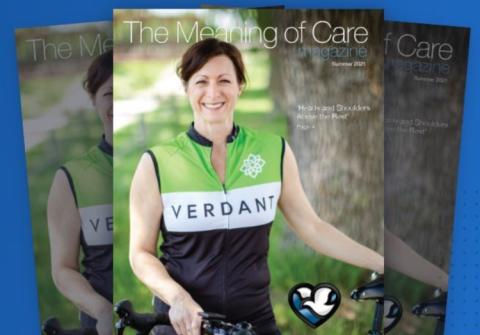 Among the Marketing Department's projects gaining recognition were The Meaning of Care Magazine, which earned gold awards in each competition.
The Meaning of Care Magazine is written, designed, photographed and produced in-house by the MHS Marketing Department. It's available at our affiliate sites and mailed to over 50,000 consumers in targeted ZIP codes, with circulation and demographics matched to each issue's content. Recipients include many of Methodist's patients, clients, physicians and donors to our foundations as well as members of the media, who often pick up and expand on the stories.
Outstanding Advertising and More
Other MHS advertising and marketing projects honored reflect the ongoing successful collaboration between MHS Marketing and Anderson Partners Advertising. Anderson Partners, an Omaha advertising agency, has represented Methodist for more than 20 years and works collaboratively with the Marketing team to develop advertising campaigns and other promotional collateral.  
The MHS Access Strategy Campaign, which included magazine ads, billboards, online advertising and television spots, earned 10 awards across the two competitions.
MHS also earned awards for signage and displays at the annual ICAN Women's Leadership Conference, the design of "Havana Night at Home" materials for an event benefiting the Methodist Acute Rehabilitation Center, and a fresh approach to inspiring display boards in the halls of Methodist Hospital.
To see all the awards earned by the MHS Marketing team for its publication and advertising campaigns, click here.