Leadership Updates
Ransomware Attacks Are on the Rise; Here's How You Can Help
Published: Nov. 16, 2022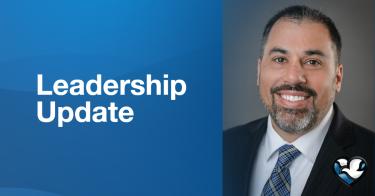 A message from Kent Sona, vice president and chief information officer
Ransomware attacks on health care systems across the country are on the rise. Some reports indicate that between 2017 and 2021, attacks on health care organizations have risen dramatically. The cost of recovering from a ransomware attack has seen a sharp increase. Some experts put that figure at over $10 million.
Health care organizations are very attractive to hackers because we own and store a lot of data. New information shows that a single health care record (social security numbers, addresses, birth dates, etc.) is worth $250 per record, compared to the typical $5.40 per record on the black market.
The information technology team at Methodist has learned a great deal from our colleagues around the country, and that information sharing has allowed us to further shore up our systems and continue efforts to prevent ransomware from impacting our operations. We have also established close relationships with Homeland Security and the FBI, which have been and will continue to be beneficial.
What's Setting Methodist Apart
One of the takeaways from these attacks led to us restricting full access to accounts like Hotmail and Gmail. While we've heard frustrations from employees about this action – blocking such activity through our systems helps keep our environment safe.
We've also implemented a very robust phishing campaign. Hackers are very crafty, and spoofing emails is common practice in gaining access to systems. Emails requesting an urgent response or specific information, or an email address that looks a bit "off," should be considered red flags. 
I'm very happy to report that you, our employees, have become very good at detecting such actions. Our failure rate is 4% or less. The national average is 8%. You're doing a phenomenal job of being aware. I love it when employees question suspicious emails, and I encourage you to keep it up. If you fail a "test," consider it a learning opportunity. You complete the necessary training and know what to look for next time. That's how we keep our systems safe.
Steps We're Taking
Our ongoing security efforts are focused in five core areas – to identify, protect, detect, respond and recover. This is the work that the information technology teams are working on every day. We have enhanced tools to protect all of the devices within the organization, which is significant. But there's a human side to it as well. We have many eyes watching, which allows us to detect and take action quickly.
Our big work, now, is on response and recovery. When a ransomware attack happens, it will be crippling to our operations. That's why we're working on recovery time objectives – a deep dive into our systems, how we might continue our workflow in the event of an attack, etc. This work has been very insightful. It will allow us to be better prepared to maintain operations across the organization while working to bring our systems back into play as quickly as possible when an attack occurs.
Safety Matters
At Methodist, our job is caring for our community, and the role of information technology is to support the business. My team is focused on providing secure and stable technology solutions. We want to fix any systems/processes that are broken and find solutions to problems while looking at innovative initiatives that can carry us into the future. Our priority is to help our organization run as smoothly as possible.
I want to assure you that we're safe. The protections we have in place to keep our systems functioning at a very high level are working. As an employee, you are often our first line of defense. Be vigilant. Be alert. If something gives you pause, trust your gut and practice good phishing awareness.
Together, we'll keep Methodist safe for many years to come.