News and Events
Dec. 20 Is Deadline To Get Flu Shot or Submit Declination Form
Published: Nov. 15, 2022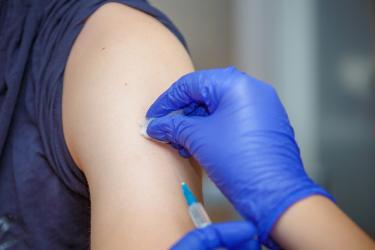 All Methodist Health System employees must have received a flu shot or submitted a signed declination form to Employee Health by Dec. 20.
If you didn't receive a flu shot from one of Methodist's Closed Point of Dispensing (CPOD) sites, you can get the flu shot elsewhere, such as a local pharmacy, and submit documentation to Employee Health. Consider taking a photo of your documentation and emailing it to save time.
If you decline to receive the vaccine, you must submit to Employee Health the declination form found here.
You can submit documents to Employee Health in person, by email or by fax. 
If you have questions, please contact your Employee Health department at the number or location listed below.
Employee Health Information
Methodist Hospital
Third Floor, South Tower
8303 Dodge St.
Omaha, NE 68114
Hours: Monday-Friday (excluding holidays), 7 a.m.-3:30 p.m.
Phone: (402) 354-5684
Fax: (402) 354-8819
Email documents only: MHS.EmployeeHealth@nmhs.org
Methodist Jennie Edmundson Hospital
933 E. Pierce St.
Council Bluffs, IA 51503
Hours:
Monday, Tuesday, Wednesday,  6:30 a.m.-3 p.m.
Thursday, 11 a.m.-3 p.m.
Friday, 6:30-10:30 a.m.
Phone: (712) 396-4158
Fax: (712) 396-4215
Email documents only: MJE.EmployeeHealth@nmhs.org
825 Building
First Floor, Human Resources
825 S. 169th St.
Omaha, NE 68118
Hours: Monday-Friday (excluding holidays), 7:30 a.m.-4 p.m.                        
Phone: (402) 354-6496
Fax: (402) 354-8819
Email documents only: MHS.EmployeeHealth@nmhs.org
Methodist Fremont Health
Health Park Plaza
Second Floor, Room 2531
450 E. 23rd St.
Fremont, NE 68025

Hours: Monday, Wednesday, Friday (excluding holidays), 7 a.m.-3:30 p.m.                      
Phone: (402) 727-3775
Fax: (402) 727-3532
Email documents only: MFH.EmployeeHealth@nmhs.org