News and Events
CNA to BSN Academy Provides Tuition Coverage for Methodist Employees
Published: Nov. 10, 2022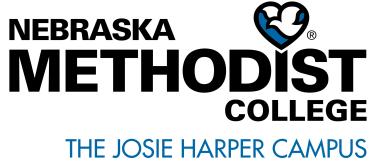 Are you a certified nursing assistant interested in becoming a nurse? Do you want to get your tuition paid?
The Certified Nursing Assistant (CNA) to Bachelor of Science in Nursing (BSN) Academy allows current CNAs at Methodist Hospital, Methodist Women's Hospital, Methodist Jennie Edmundson Hospital or Methodist Fremont Health with at least 12 months of full-time work experience to receive tuition assistance when they enroll in the BSN program NMC.
In exchange for tuition coverage, CNA to BSN Academy students are required to work at a Methodist facility for at least 24 hours a week throughout their enrollment in the academy and continue their employment after graduation working as a registered nurse (RN) for five years.
Selection for the academy is based upon acceptance to NMC, completion of the approved academy selection form and availability of academy funds. Spaces are limited, and candidates will be evaluated based on qualifications and organizational needs.
The financial coverage is designated for tuition and does not include funding for textbooks or other fees.
CNAs can apply to NMC at methodistcollege.edu/apply-now.