Awards and Achievements
11 Methodist Employees Complete Lean Six Sigma Green Belt Pilot Course
Published: Nov. 10, 2022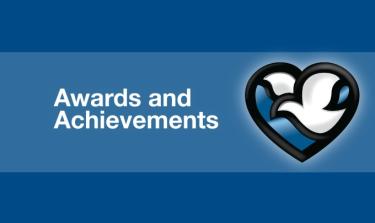 In collaboration with Nebraska Methodist College, Operational Innovation (OI) piloted a Lean Six Sigma Green Belt certification course to further educate Methodist employees on continuous improvement (CI) methods.
The Lean Six Sigma Green Belt certification is a globally recognized achievement of CI experience and education. The course, attended by 11 team members from across Methodist Health System, required students to apply tools introduced to a current problem. Their projects will make an impact in one or more of the following areas:
Cost avoidance

Cost savings

Revenue generation

Risk mitigation

Time savings
The following employees successfully completed the course and earned their Lean Six Sigma Green Belt certification: Kiley Cordes, Megan Dreeszen, Patricia Dunn, Kay Meints, Janice Morgan, Suzy Nootz, Nicole Petersen, Kemla Prathan, Allyson Stepanek, Nicholas Walsh and Jennifer Woods.
Results from the course are being evaluated for potential future course offerings.
More on

Operational Innovation
The OI department is a five-member team that works across Methodist Health System to promote and foster a culture of CI, partner with system leaders to facilitate CI initiatives, and educate and coach teams on CI methodology and tools.
For more information about Operational Innovation, its available services and its educational offerings, visit the OI intranet site (Intranet Home > Departments > Operational Innovation). You can also reach out to an OI team member directly either via phone or email.