News and Events
Great American Smokeout: Take the First Step Toward a Tobacco-Free Life
Published: Nov. 4, 2022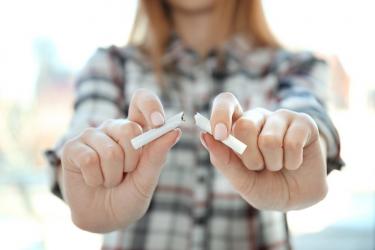 According to the American Cancer Society, about 34 million American adults smoke cigarettes, and smoking remains the single largest preventable cause of death and illness in the world.
Quitting isn't easy. And it doesn't happen in just one day. But the Great American Smokeout on Nov. 17 can be the first day of your journey toward a smoke-free life.
On Thursday, Nov. 17, stop by the cafeterias at Methodist Hospital, Methodist Women's Hospital, Methodist Fremont Health or Methodist Jennie Edmundson Hospital to purchase a cold turkey wrap.
If you're ready to take the first step toward a tobacco-free life, talk with your health care provider and explore the available resources below:
Plus, learn more about how your body recovers after you stop smoking and what a smoking habit could be costing you. 
For more information on the Great American Smokeout, please click here.