News and Events
Join Methodist Hospital Foundation for Women Connect on Oct. 22
Published: Oct. 4, 2022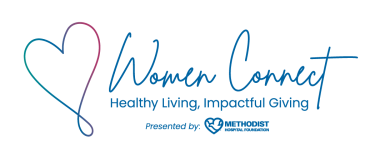 Put yourself on the list! Methodist Hospital Foundation is launching a new program called Women Connect on Saturday, Oct. 22 – and the Foundation team wants you there.
Women Connect is a way of educating and empowering women to do something they don't always do: prioritize their health. Drs. Richard Kutilek and Lisa Poole will be headlining a discussion aimed at helping you take charge of your breast health. You'll also be able to cross a few things off your to-do list.
Learn more – and reserve your spot – at MethodistHospitalFoundation.org/womenconnect. Space is limited.
The Foundation is excited to build this community – and encourage impactful giving for Methodist programs – with this inaugural event later this month!