News and Events
Methodist Veterans: Please Update Your Employee Record by Oct. 7
Published: Sept. 22, 2022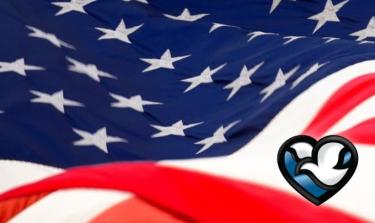 As we approach Veterans Day, Methodist Health System would like to honor employees at all of our affiliates who have served or are currently serving in the military.
Veterans, please update your military information in Methodist Employee Self-Service by Friday, Oct. 7.
We are proud of our veterans and want to recognize each of you. 
If you need help accessing Lawson Employee Self-Service through mhsintranet on your computer, call the IT Service Desk at (402) 354-2280. If your job duties don't normally include computer access, please ask your supervisor for assistance, or contact HR at (402) 354-2200.
Please update the correct option in Employee Self-Service.
To update your information in Lawson Employee Self-Service on mhsintranet, go to System Shortcuts in the lower left column, choose Lawson, then Lawson Login. You will log in with your standard computer login information. 
When the Infor Lawson software opens, start with the Menu icon and then Bookmarks. Select Employee Self Service, then Personal Data. Note that there are two options related to military service under the Personal Data menu: Military Status and Veteran Status. Please choose the correct one to update your status.
Most of you will choose the Veteran Status option at the bottom of the drop-down menu. The Military Status option is only for those employees who are active National Guard or Reserves.
Veterans Day Honor Roll
One of the ways we will honor our veterans is through the Veterans Day Honor Roll posted to Employee Connections in November. Veterans Honor Roll lists will be displayed in the chapels at Methodist Hospital, Methodist Women's Hospital, Methodist Fremont Health and Methodist Jennie Edmundson Hospital in November. Posters will be placed in Methodist cafeterias as well.
Veterans, if you do not want your name on the Honor Roll, please call HR at (402) 354-2200 by Oct. 7. 
Supervisors, please discuss with your team and arrange to provide Methodist veterans with computer access as needed by Oct. 7.
To all of our veterans, we say: Thank you for your service!