Awards and Achievements
Nominate a Health Care Hero for the March of Dimes Heroes in Action Awards
Published: Sept. 14, 2022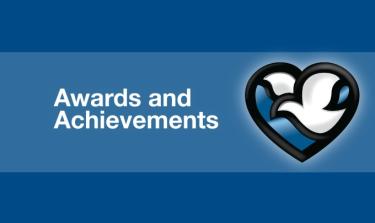 The March of Dimes is honored to pay tribute to the nursing profession and the maternal and infant health specialties by recognizing extraordinary nurses and maternal and infant health individuals throughout the community. Heroes in Action events honor those who make a difference in the lives of so many. 
2022 Nominations Categories
Diversity & Advocacy

Education & Research

Excellence in MCH

Friend to Nursing

Healthcare Technology Partner

Innovative & Non-Traditional Nursing

Leadership | Mental Health

Neonatal | Oncology

Pediatric

Public Health Nursing

Staff Nurse - Critical Care 
How To Nominate
Please take a moment to nominate an outstanding health care worker by clicking this link: March of Dimes Heroes in Action Awards. Scroll down to find the "Nominate" button. You will need to create an account or log in if you have an existing account.

Nominations are due Oct. 1. Each nominated staff member will receive a congratulatory email along with a request to complete the application. The application must be completed before Oct. 10.
Nomination finalists will be recognized during the 2022 Heroes in Action Awards Ceremony on Nov. 10 at the Strategic Air Command & Aerospace Museum. Methodist is proud to be a Silver Sponsor of the March of Dimes Heroes in Action Awards.