Awards and Achievements
6 Jennie Edmundson Staff Members Honored With Good Catch Awards
Published: Aug. 31, 2022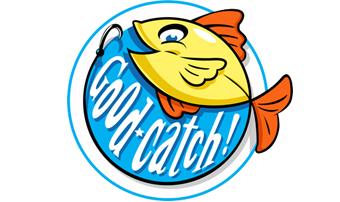 The Good Catch Award is designed to recognize staff members committed to patient safety.
This recognition is presented monthly and goes to the department in which the good catch occurred. Nominations for the award are taken from reported variances where a near miss is caught. Those variances are flagged for consideration of this award. A near miss is an incident or event that has occurred and had the potential to cause harm but was caught before it reached the patient. 
---
Good Catch Award Recipients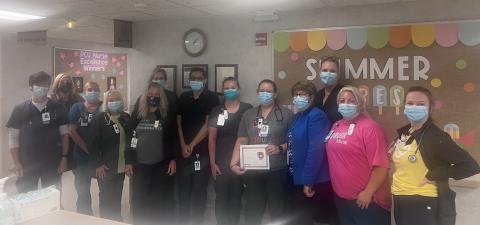 Stephanie Olvera Espinoza
Registered Nurse, Progressive Care
Methodist Jennie Edmundson Hospital
Stephanie clarified duplicate medication orders. Noting the patient's heart rate was low, she asked a provider to review the new order and followed up with pharmacy to ensure the correct medication and dose was reflected in the EMR. Patient safety was maintained with this good catch.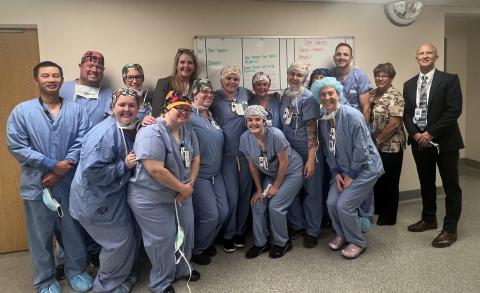 Christin Clark
Surgical Tech
Methodist Jennie Edmundson Hospital
Christin recognized while gathering supplies for the following day that one piece of equipment would be needed in two cases that were scheduled the same time. Knowing surgery had only one, Christin notified the appropriate people and a loaner was procured for the procedure. Without this good catch, the case would either have been delayed significantly or needed to be rescheduled for another time, which could have resulted in patient dissatisfaction and/or poor patient outcome.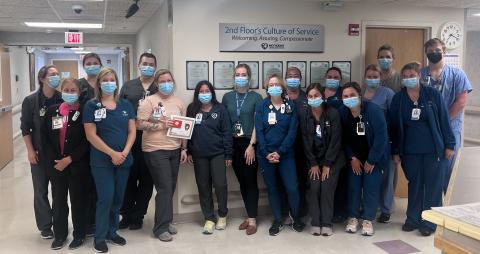 Bailey Evers


Registered Nurse, Medical Surgical
Methodist Jennie Edmundson Hospital
When scanning a patient's medication for administration, Bailey identified that it was mislabeled and reported the error to pharmacy. Her actions prevented a medication error which could have been harmful to the patient.

Greta Short, Becky Magnussen and Angela Elam
Patient Care Pharmacists
Methodist Jennie Edmundson Hospital
Pharmacist Greta Short caught a medication reconciliation error, noting that the admission medication reconciliation history wasn't done properly. She identified and corrected several errors by obtaining the external history from the patient's pharmacy. The medication reconciliation was updated by the pharmacist, a different technician verified all of these meds with the patient, and the physician readdressed. The inpatient medications were updated, and any medications that needed an extra dose to accommodate the change were given ensuring the patient received the appropriate treatment.
Pharmacist Becky Magnussen identified a medication order error in which adult narcotic doses had been ordered for a pediatric patient. If the patient actually required medication for more moderate to severe pain, orders would not be at the ready. This good catch prevented the administration of adult doses, which if given, may have resulted in harm to the patient.
Pharmacist Angela Elam reported a medication calculation error for a pediatric patient, noting a new provider ordered the medication by volume not knowing that we carry only the concentrated product. She discussed the safest way to order with the provider and calculated/entered a dose that would be appropriate for the patient.
Congratulations to each of these staff members! Thank you for your commitment to keeping our patients and staff safe.